Viewpoint: Five things to check out before you leave La Crosse for the summer
Leaving La Crosse is never easy, but if you are home for the summer there a few must-do things you have to experience before you come back this fall. Everyone has gone to the bluffs, The Pearl, and Rudy's – but what are some new places you have never been?  
A hidden gem of La Crosse is the Great River Popcorn Company. Located at 510 Main Street, Great River Popcorn is a family owned business with over forty flavors of gourmet popcorn and twenty flavors of ice cream.  
With reasonable prices and a family-like atmosphere, this shop is the perfect place to pick up some snacks to motivate your studies. 
Practicing a sustainable life is important and practical. If you want to get some bees wrap, reusable straws, essential oils and more, check out Full Circle Supply located nearby at 531 Main Street. 
This local business incorporates zero waste and sustainable products into their business by promoting an overall 'green' message. Before you leave La Crosse for the summer, make sure to pick up all of your zero waste needs.  
One of the best places to get pizza in La Crosse is Polito's Pizza. On 3rd Street South, Polito's has any sort of pizza you could want at any given moment. From classic cheese, margarita, and mac and cheese – Polito's has it all.  
The next time you are downtown craving some greasy and perfectly cooked pizza, check out Polito's. And for at most $3.25 per slice, it is very affordable for a college student.  
Coffee is key to finals week, and Grounded Specialty Coffee is going to become your best friend. On 308 Main Street, Grounded provides classic coffee, cold brew, loose leaf tea, and salads and paninis as well as craft better and wine.  
Because of its location not many college students opt to check it out, which means there will be plenty of outlets and comfy chairs to study in.  
The greatest known hallmark of La Crosse is undoubtedly the bluffs. We have all been to the bluffs, but how many of us have been to the marsh? Just a quick walk from Reuter Hall, the La Crosse marsh provides a beautiful atmosphere full of sight seeing and adventure.  
From muskrats, turtles, birds of every kind and snakes, you are sure to find a cute little animal in its natural setting. The marsh provides a quainter small-scale version of La Crosse many people do not see.   
Having more time to explore La Crosse is the best part of the end of each semester. If you find time between your studies, take a moment to visit these locations – they are the small parts that make up the character that is La Crosse.  
About the Contributor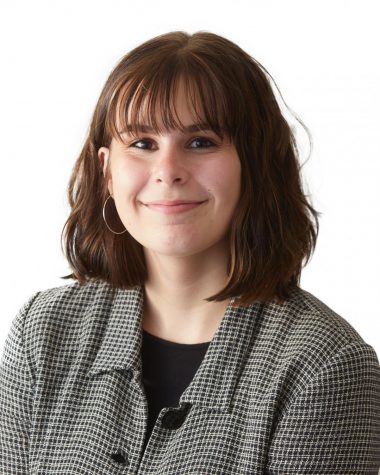 Sam Stroozas, Executive Editor

Year at UWL: Senior
PGPs: She/Her/Hers
Hometown: Hudson, WI
Major: English with an emphasis in Writing and Rhetoric, Communication Studies...