What it takes to be an adviser at UWL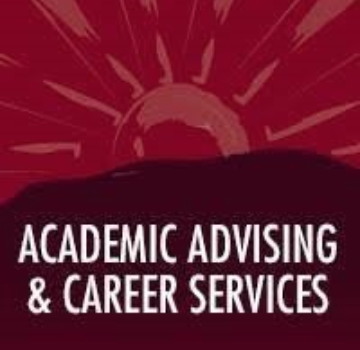 Melissa Petroff, Sports Reporter
January 31, 2019
Hang on for a minute...we're trying to find some more stories you might like.
Planning out a semester in college can be a grueling and tedious process, especially if a student tries to do it completely on his or her own. That's why the advisers at the University of Wisconsin-La Crosse commit themselves to being viable and helpful options to the student body. Fortunately, students at UWL are assigned an adviser as freshmen when they first come to campus, with the same being true for transfer students. Advisers, both academic and career-based, play key roles in the path that students will take.
Faculty academic advisers serve a certain number of advisees, with this usually depending on the size of the school and major that the student is categorized in.
Professor of Sports Management in the College of Science and Health Dr. Eileen Narcotta-Welp said, "It's different for each department for how many advisees a faculty member might have. The exercise and sports science is huge, but sports management is a much smaller part of that."  
Of course, some students might end up seeing their adviser more than others, as advising is never a one size fits all situation. However, since they can be vital resources, the university highly encourages students to take advantage of spending time with their advisers.
"I enjoy meeting all of the students who are my advisees. Sometimes, I only know them as an advisee, but it's nice to get to know the students, as I see many in my classes eventually," Professor of Management in the College of Business Administration Kelly Nowicki said.  
While the training for professors in becoming advisers vary from department to department, professors learn to become familiar with WINGS and the course catalog for whatever school they teach in. When new faculty come to campus, they are sometimes given a semester or two to get acclimated before advising students.  
Problem-solving is a large part of advising, as stressed students turn to advisers to help them with schedule conflicts or planning their final course load.
"There is a lot of reading and studying catalog for advisers. It's important for faculty to work with students to solve issues cooperatively. After working through it together, the student will feel more comfortable in a similar situation in the future," Director of Academic Advising and Career Services Becky Vianden said.  
"Each student has their own goals, so you have to make sure you listen to what the student wants and what their passions are. We then work to find a way to make it happen," Dr. Narcotta-Welp added.  
Teaching classes and advising students can be a challenge for UWL professors, especially around scheduling time and when the end of the semester is approaching.
"There's the fine balancing act of being able to provide the students in class with the attention they deserve, along with the attention of advisees who also could be current students or future students," Dr. Narcotta-Welp said. "I am willing to take that time commitment to make sure that a student is going to be successful moving forward and continue progressing in the manner that they need to." 
Professor Nowicki said, "It can take a lot of time if a student is coming in for the first appointment late in the semester, but I'm always willing to give the time if it helps students. My objectives as an adviser are to tailor recommendation of classes and create ways to make it easier for students to graduate and to meet their goals." 
UWL continues to invest in its students by making the academic planning process as smooth as possible. This academic year, a centralized first-year advising pilot program was introduced. This program teaches incoming students online tools such as how to navigate WINGS and the online schedule planner. This will help with students who are lost in figuring out credits and help them find a "home" in a program on campus.  
"With this pilot program, we can have more of an in-depth conversation and create relationships here at the advising offices. We can also advise any student on campus. Overall, we wanted to do something to increase satisfaction with students about the advising process," Vianden said.  
With UWL's modest size of just over 10,000 students and generally small classroom sizes, professors and their advisees can create strong relationships.
"Most of the time, I will have an advisee as a student their sophomore year, where they're still figuring things out. By the time the student leaves, they have a path, an internship," Dr. Narcotta-Welp said. "And I love watching students get smarter. They become a professional that's ready to walk in and make an impact. It's super rewarding". 
Professor Nowicki had a similar viewpoint, "It's always nice to be looking through advisement report for a student, to make a path where they can do it. Whether it's by taking J-term classes or 18 credits, it's great to see a student's face when you tell them they can graduate that semester."