The rise and fall of attendance in multicultural student organizations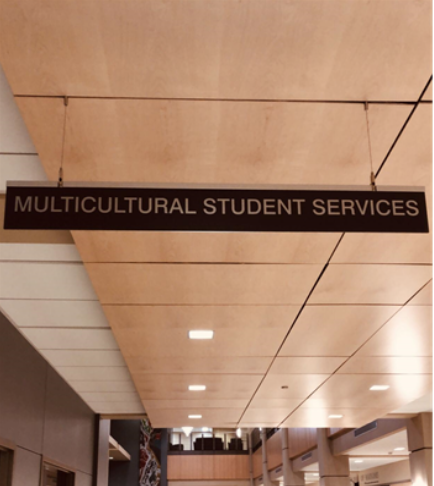 Marian Haile, Diversity, Social Justice, and Inclusion Reporter
February 13, 2019
The Office of Multicultural Student Services (OMSS) is a Multicultural Center at the University Wisconsin-La Crosse located in 1112 Centennial Hall. The goal of the office is to increase the graduation and retention rates of students of color by promoting their academic and individual growth. In order to increase these rates and promote growth, OMSS serves Multicultural Student Organizations (MSOs) to encourage students' success at UWL, in which the factor of attendance of MSOs gives insight on the amount of students that are aware of the existence of these organizations as resources and the intentions of those that attend.
Mark Moralez, a political science and public administration major and senator for Black Student Unity (BSU) said that BSU is "a safe space for a lot of people." A place where one isn't subjected to discrimination or harm. Now a Senior, Moralez began attending BSU his second semester at UWL and consistently attended the organization his sophomore year. Speaking as a former and dedicated member and now executive officer of BSU, Moralez believes that all MSOs are "a safe space for everybody, but it is honed in on certain communities and learning about those histories."
Former President of BSU and first year graduate student in the student affairs program at UWL Jasmin Barnhill expands on the importance of attendance in MSO meetings, as she has seen the shift from having about ten to twelve members come to BSU, to twenty to thirty students attending meetings every week as an undergraduate.
Barnhill, now an adviser to BSU said "Once I started serving as Vice President, I started to see a change; I think that was because of certain retention efforts from the executive team. It sounds weird, but the creation of our BSU jackets for executives was actually a big push in our membership." This coupled with making meetings more structured increased and retained membership for the organization. BSU windbreakers entice future executives, but also gives them a piece of clothing that represents the unity of black students on campus.
The growth of MSOs have a lot to do with cycles as well. Thomas Harris, OMSS' Assistant Director since 2003 said that every organization has "their up times where they have more members—depending on their exec teams; they switch because people graduate and so on." It is important to mention that Harris has been and still is an adviser for many MSOs, such as BSU, Students for a Free Tibet (SFT), Intercultural Organization Promoting Awareness (IOPA), and Asian Student Organization (ASO). Inaddition to leadership, he reiterated that it depends on programming and how involved members are, Harris said, "people are always trying to find a way to contribute and be involved."
Not all intentions are rooted in contribution, involvement, exposure, and listening to marginalized voices. This is indicative of the Resolution to Condemn the Dehumanizing of Diversity Organization Members through Faculty. The resolution passed in 2017 and was centered around all diversity organizations and the dehumanization caused by the attendance made by students to complete particular assignments given by some faculty. It emphasizes that MSOs and organizations through OMSS, Campus Climate, the Access Center, and the Pride Center are to be safe spaces "for the people who hold those identities and those who are accomplices to celebrate their identities and support each other."
Mai Nue Lor, a first year graduate student in the student affairs program and former executive member and advisor for ALANA added that MSOs are open to all. However, Lor said "If you're intentions is to fulfill a certain assignment, then don't come to our meetings, because we're not here to supplement you or give a certain grade. We're here if people want to know more about what it means to be of color or the experience of what it means to be a student of color."