Opinion: Black history and the erasure of black bodies at UWL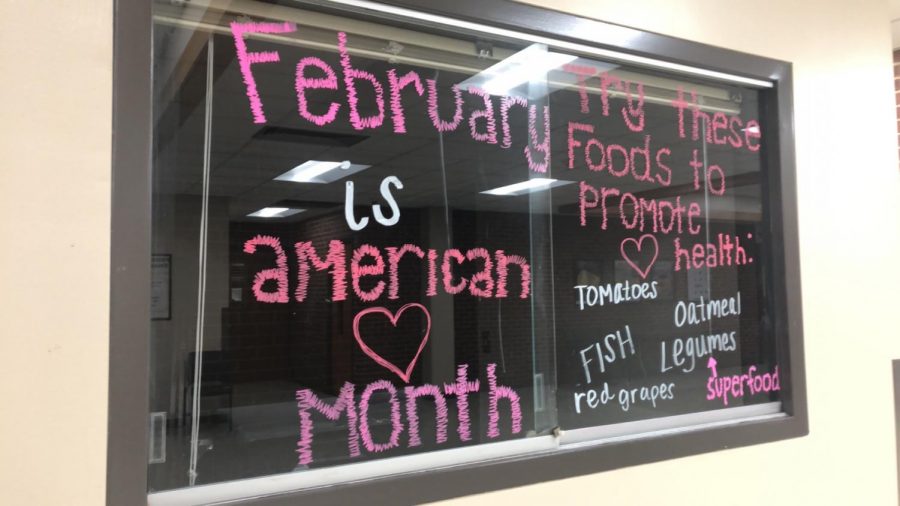 Marian Haile, Diversity, Social Justice, and Inclusion Reporter
March 2, 2019
Even though Black History Month has come to an end, this last February has unequivocally stood out and reminded many people of the diminishment of black narratives and lives, especially in the media. This can be seen with the problematic tropes and backlash surrounding the Oscar winning film The Green Book, the painful accounts and injustice seen with the survivors of R&B singer R. Kelly, and the racism heard and discussed throughout the Cohen hearings recently, just to name a few. What all of these reports and films have in common is the erasure, or the deletion of black stories. A similar erasure with an ambiguous sign found on campus inside the Whitney Dining Center this year that read "February is American Heart Month," with the "Heart" in the title being drawn instead of written; a sign that contributes to the unarguably detracting and often untold story of Black History Month and black folx in this country, as well as on our very own campus.   
When looking at the origins of Black History Month, it was in 1926 when Dr. Carter G. Woodson and members of the Association for the Study of African American Life and History (ASALH)—an organization founded by Woodson himself—decided that the week of Feb. 7 would be the first Negro History Week: seven days aimed to celebrate and share accurate Black history and to observe the accomplishments of Black people, by Black people. This week eventually paved the way in celebrating Black history for the entire month of February in 1976, and was publicly recognized by then President Jimmy Carter two years later.  
Notwithstanding the establishment and teaching of Black History Month across many schools in the nation is not the only problem, it is simply that the holiday is barely mentioned or recognized on our campus, with signs such as "February is American Heart Month" and Valentine's Day events or fundraisers being more popularized throughout the month than anything else at UWL. Moreover, the argument that I've heard time and time again that aims to justify this invalidation always stays the same: that Black history is American history, so there is no reason to have a month dedicated to Black people. However, in response to this argument, Antoiwana Williams, Director of Multicultural Student Services at UW-L, said, "Someone could say that our history is a part of American history, but without having this conversation, I can only go by impression [of what they really mean]." Williams also went on and said, "The sign is like 'All Lives Matter,' it is diminishing our existence as Black Americans and everything that our culture represents." 
Williams is a two-time UWL alumnus who received her bachelor's degree in sociology and master's degree in college student personnel, and she isn't wrong. According to RELEVANT Magazine, the issue with "'All Lives Matter' is that it ignores context." If we consider and look at context, there are only 89 black students out of 10,569 students that were enrolled at UWL just last fall of 2018; that means approximately .008% of UWL's student body—graduates and undergraduates—are black, according to this statistic.  Black students on campus don't even make up a full 1% of the school, being even more ignored and erased when we don't see representation and celebration of the one month out of twelve that acknowledges African-Americans in this country, not to mention providing visibility to underrepresented Black students on our campus.   
Considering American Heart Month, this was established in February of 1963, according to the American Hospital Association, was created to fight in the battle against heart disease. A disease risked by high blood pressure, in which "the prevalence of high blood pressure in African-Americans is the highest in the world," according to the American Heart Association.  
It isn't that American history doesn't matter, that American Heart Month shouldn't be in February, but that Black History Month matters too. That Black students exist and Black lives, stories, and health  matters. Dr. Carter G. Woodson expressed it best in his book by humanizing the world as a positive being when he said, "We have a wonderful history behind us. … If you are unable to demonstrate to the world that you have this record, the world will say to you, 'You are not worthy to enjoy the blessings of democracy or anything else.'"