Sport Club Spotlight: UWL Fishing Team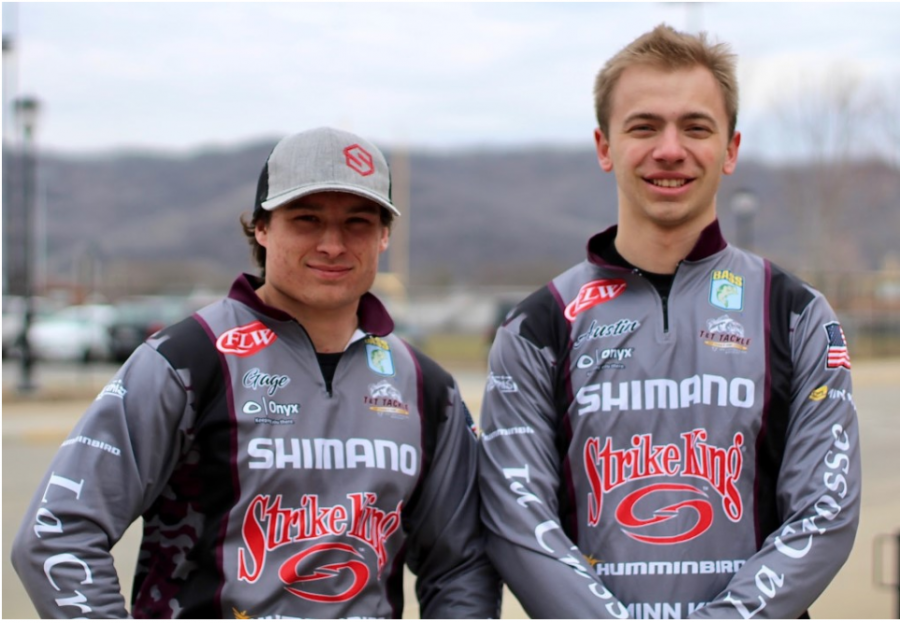 Trevor Kliebenstein, Sports Reporter
April 2, 2019
The University of Wisconsin-La Crosse's fishing club, founded in 2012, is one of the fastest growing clubs at UWL, and it's turned into a very competitive team in the last three years. 
According to junior Austin Phillips, the team only had 10 members his freshman year in 2016. Now, the team has grown to 20 members under his leadership as team president. "My first year we had one group compete competitively and now we have five going down to a tournament on Lake Cumberland in two weeks," said Phillips. 
While anyone can join the team and no experience is required, the team is competitive. Phillips said, "We fish for fun, but we fish competitively against other colleges across the nation. We fish mostly on the Mississippi River but also go to lakes like Lake of the Ozarks, Kentucky and Cumberland Lake." 
With UWL located along the banks of the Mississippi River, the fishing team has an opportunity to provide its members with a unique experience not many other college campuses can experience. "It's unreal to have the Mississippi so close considering it's considered one of the best fisheries in the nation," said Phillips. 
On the Mississippi River, the team fishes for walleye, panfish, bass and northern. In tournaments, the team is focused on fishing for bass.  
The team's mission is "to provide every member with a unique college fishing experience," according to its Facebook page.  
Phillips has been fishing ever since he was born, and he loves to fish for walleye. He brings a massive amount of experience to the UWL fishing team. "My most memorable fishing moment was catching my first musky on my first cast during my annual trip to Canada," said Phillips.  
He's taken a trip to Canada the past two summers to catch his first musky and was unsuccessful both times. However, on his third trip to Canada, he finally landed a musky on his first cast, when he wasn't even attempting to catch a musky. 
"I love fishing because it's very peaceful and relaxing to enjoy the outdoors," said Phillips. The love for fishing is exemplified throughout the whole team. Vice President Gage Griffin, a junior from Lake Forest, Illinois, also has an extreme amount of knowledge about fishing since he's a biology major with a marine aquatic focus. He's been fishing for 19 years and has caught an 8-pound, personal best, monster largemouth.  
Phillips and Griffins dedication and drive to the fishing team has helped the team become more widespread with the locations they fish at, tournaments they participate in, money they receive from fundraising and sponsors they get. Recently, the team received custom jerseys with a unique design and multiple sponsors, such as Bass Pro Shops and Shimano.  
The team is always interested in more members and those interested in joining can contact Austin Phillips via email: [email protected].