Hate has no home anywhere: Remembering New Zealand victims with Candlelight Vigil
On Friday, Mar. 29 the University of Wisconsin-La Crosse's Anti-Islamophobia Working Group organized and held a Candlelight Vigil by the clock tower at 11:30 a.m. in response to the tragedy that occurred exactly two weeks prior to the vigil on Mar. 15th in Christchurch, Canterbury, New Zealand: a mass shooting where "At least 50 people were killed and 50 injured" during Friday prayer, the Muslim holy day, at two different mosques—the Al Noor Mosque and the Linwood Mosque—in Christchurch. The vigil commemorated the families and the victims of the shootings. It was also held for people to stand in solidarity for those that have been deeply affected by the tragedy at UWL, the La Crosse community, and around the world by recognizing and reading biographies of loved ones that were killed.  
Along with reading biographies, there was a moment of silence, some words from the La Crosse Interfaith Shoulder to Shoulder Network (LISSN) and the Anti-Islamophobia Working Group, and refreshments for people provided by the sponsors of the vigil. Dr. Heidi Morrison, an Assistant Professor of History and a member of the Anti-Islamophobia Group told WKBT News8000 that, "Islamophobia is a world-wide issue and it has reverberations right here at home in La Crosse and we want to show our solidarity with students and members of this community who are part of these very vulnerable groups that are increasingly being targeted across the U.S. and across the world."  
Many people from the community and UWL were in attendance that Friday. The overwhelming turnout spoke to the message of what people can do when incidents of hate, such as the New Zealand tragedy, happens. "These incidents that happen around the world can be easily forgotten or communities go into activism mode. What can we do? How can we respond? And often times what gets lost in the process is the need to slow down, remember and be still. This was an opportunity to do that," Dr. Mahruq Khan said to WXOW News 19, an Assistant Professor of Women Genders Sexuality Studies (WGSS) and member of the Anti-Islamophobia Working Group at UWL.   
According to the Chicago Tribune, Prime Minister Jacinta Ardern and her Cabinet are looking into gun reform, in which there are talks of banning privately owned semi-automatic rifles and permits funded by the government of newly outlawed guns.  
 To read the biographies and speak the names of the victims, click and read "We Shall Speak Their Names" .  

About the Contributor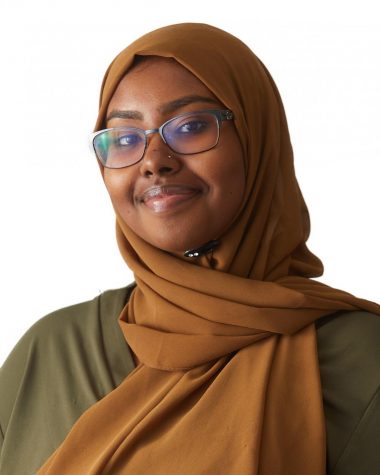 Marian Haile, Social Justice Reporter

Year at UWL: 5th Year
PGPs: She/Her/Hers
Hometown: Rochester, Minnesota
Major: English with an emphasis in Literature
Minor: Mathematics
...