DiSTEM: The Importance of Diversity in STEM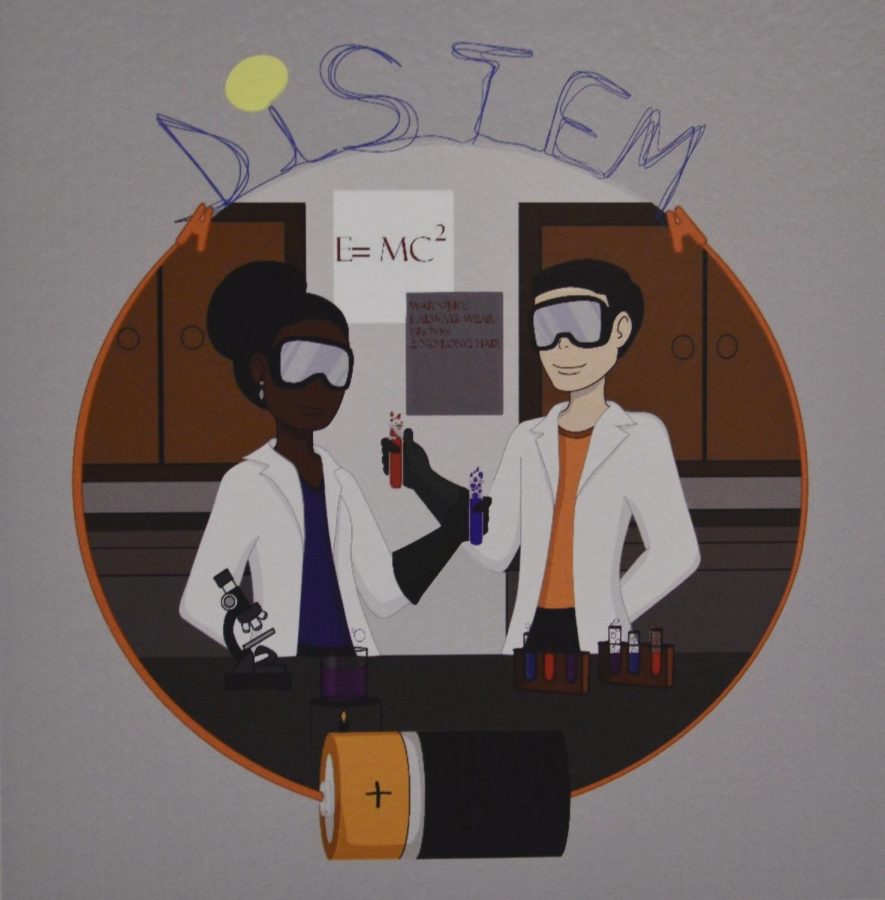 There are nine Multicultural Student Organizations (MSOs) at the University of Wisconsin-La Crosse that are operated through the Office of Multicultural Student Services (OMSS). Of these nine groups, the newly formed organization DiSTEM is the only MSO that fuses and focuses on both diversity and STEM (Science, Technology, Engineering, and Mathematics).  
"DiSTEM is diversity in STEM, where the goal of our group is to create an environment that supports underrepresented students pursuing a career in the STEM field," said Bria Theodore, the Vice President of the MSO and a fourth year student majoring in Biomedical Science and minoring in both French and Chemistry. The organization works closely with the McNair Scholars Program as well as the First Year Research Exposure (FYRE) program at UWL. DiSTEM's Secretary, UWL Senior Briannae Theodore, said, "The group was created to provide access to resources for students, especially students of color, in order for them to easily seek unknown or unheard of information in regards to their majors or future field." 
The group was officially recognized in the Spring 2018 semester and began their general meetings this Spring 2019 semester.  While the group brings a different perspective to the MSO family on campus, it has been a difficult process trying to recruit members to join the organization.  "Our number one problem is not having enough members come to our meetings," Bria Theodore said. "DiSTEM is a great group for students to join where there are students that they can relate to and strive to achieve similar goals, whether it be obtaining a graduate education, becoming a physician, a physician's assistant, or any other pre-health profession within the STEM field. We want students to know we are there for them." 
According to a post from the blog "Higher Education Today", The National Center for Science and Engineering Statics shows that despite more than a third of Latinx, Native American, and Black "students enter college with an interest in studying STEM, only 16% go on to obtain bachelor's degrees in these fields." Furthermore, DiSTEM has shown that it is important to retain members that are underprivileged—especially members that are of color—and have them continue within the STEM field at a Predominately White Institution (PWI). "It is important to have this organization at a PWI because we want people of color on campus to stay in STEM and not dropout, "said Briannae Theodore. "We know it is difficult and we know that it feels lonely when you are one of the only people in your classes. We want people of color to come into a group and feel like they belong." 
In order for underprivileged students to succeed, representation and visibility with faculty of color is one step in making a difference at UWL and in sparking a change at every PWI across the nation. "There are less opportunities for underrepresented students—especially students of color—in the sciences, in math, or in technology; OMSS is doing a great job trying to combat these issues, but we still have a long way to go," Bria Theodore said. "We need to have more pre-health advisors of color, STEM professors of color, and also counselors of color because self-care is important for everyone." Self-care is an often-overlooked aspect of healthcare, according to Bria Theodore, especially for people of color.   
"Our general meetings include an ice breaker or a game so that we are able to interact with one another and become more comfortable on a social level," said Bria. "It is followed by events that we're planning throughout the month or throughout the whole semester. We also have focused talks that are relevant issues or topics within the STEM field."  
DiSTEM's executive team is composed of five student members: President Xavier James, Vice President Bria Theodore, Secretary Briannae Theodore, and Public Relations Jasmine Berman. DiSTEM meets on Wednesdays from 6 p.m. to 7 p.m. in 2201 Centennial Hall.  
Show Global Grounds cashier this coupon for a FREE bagel with the purchase of a regular-priced drink! Limit one coupon per customer.

About the Contributor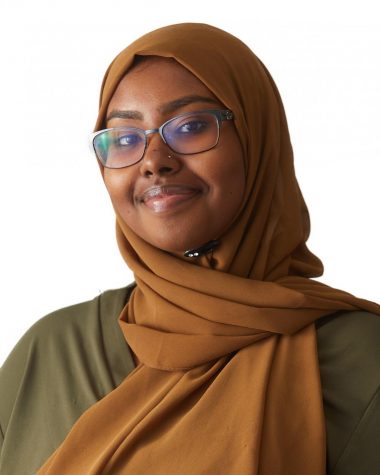 Marian Haile, Social Justice Reporter

Year at UWL: 5th Year
PGPs: She/Her/Hers
Hometown: Rochester, Minnesota
Major: English with an emphasis in Literature
Minor: Mathematics
...