UWL student releases personal statement regarding sexual misconduct allegation against professor
On Sept. 4, Caycee Bean wrote a Facebook post describing details of sexual misconduct between her and the chair of the art department. The aftermath lead to the professor, Joel Elgin, being placed on leave while the investigation was re-opened. Bean stressed that she was not happy with the outcome of the initial investigation and how the University of Wisconsin-La Crosse handled the report.
"He made comments about my body and then took his hand and began to lift up my shirt. I stopped him. I felt like I was in a bad dream and was so uncomfortable I didn't know what to do. Thankfully someone else began to jiggle the door handle to get in the room. He made us wait 5 minutes before he opened the door and then we walked out of the room. A classmate was standing by the door and watched me walk out of a locked paper room with our professor. I was so embarrassed.," said Bean in the post. She also shared that other students have confided in her about having similar experiences with Elgin.
At last week's Student Association meeting, Chancellor Gow commented on the report and the mishandling made by the University. "Gow said that the only form of evidence, in this case, 'is stemmed out of memory,' while admitting the human resource department's negligence on notifying the victim of her report's status. The UWL HR department took six weeks to communicate with the victim on her claim's status, which according to Gow 'should have never happened, and I am very sorry that it did.'"   
Today, Bean and her legal team, Hanson Skemp & Sleik, released a statement to The Racquet Press. The statement describes what Bean is hoping will happen,
"The investigation into Bean's harasser is ongoing. She hopes that her harasser is permanently removed from the UWL faculty. She fears that even if he is removed from the UWL faculty, he may get a position at another school where he can continue to prey on students. Bean encourages anyone who may have witnessed something or experienced harassment to come forward. In particular, Bean is seeking the person who rescued her that day in Spring 2015 by jiggling the paper closet door handle and standing by until she came out." Bean also emphasized that students deserved to be "heard and believed."
For incoming UWL students, Bean was asked what advice she would give, "Trust your instincts even if the person you are dealing with is in a position of trust and authority. If it doesn't feel right, it probably is not right. You are not alone. Silence does not help anyone but the harasser. Coming forward is not easy, but it is worth it."
At this time, Bean is not taking in-person interviews so she can prioritize her own health and focus on her coursework. A credible source told The Racquet Press that Bean will be meeting with the UW investigators tomorrow, September 18. The full statement from Bean is below.
About the Contributor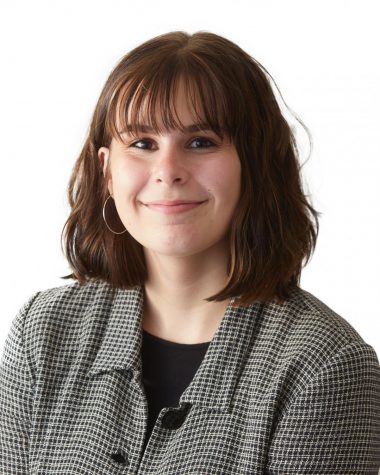 Sam Stroozas, Executive Editor

Year at UWL: Senior
PGPs: She/Her/Hers
Hometown: Hudson, WI
Major: English with an emphasis in Writing and Rhetoric, Communication Studies...