Student Senate welcomes guest speakers, discusses UWL's carbon footprint and parking around campus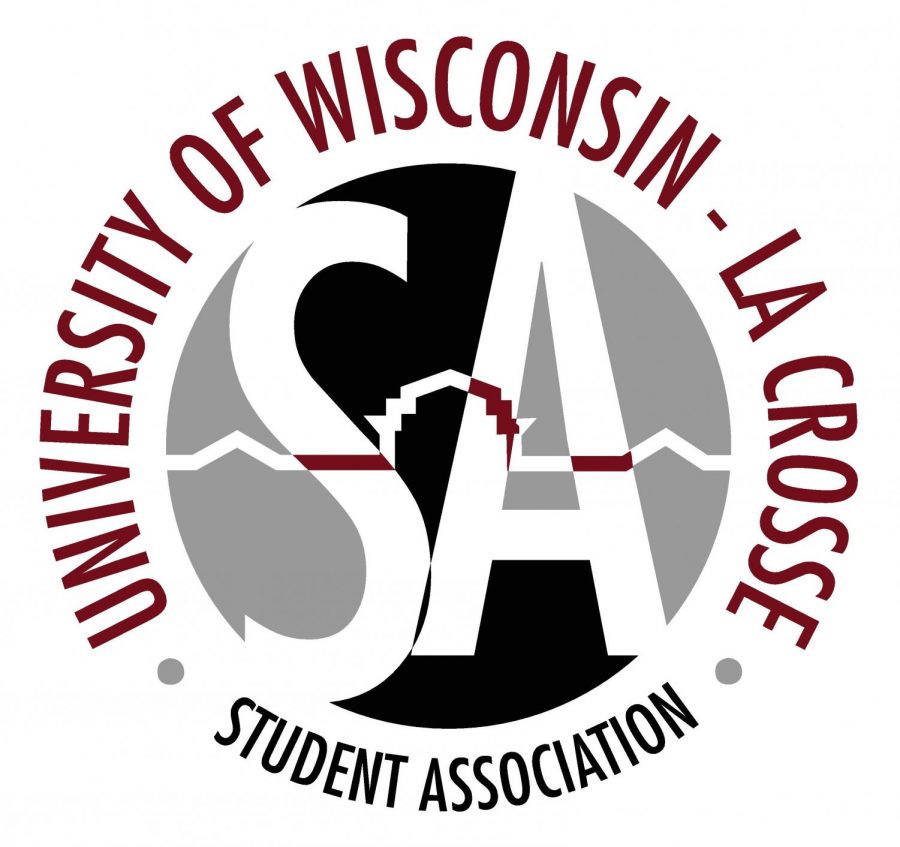 Luis Acosta Jr., Student Government Reporter
September 26, 2019
The Student Senate met Wednesday, Sep. 25, 2019, to welcome guest speakers, discuss the University of Wisconsin-La Crosse's carbon footprint, and brainstorm new ideas to help improve parking. They also welcomed their newest senator, Myles Isenberger, and discussions were held under a new timed system which was instituted to benefit the discussion portion of the meeting, in order to help dialogue flow more effortlessly than meetings past.  
Natalie Bachmeier, the Violence Prevention Assistant for the Student Life Office, attended the meeting. Bachmeier is the organizer of the second annual "Take Back the Night" event to take place Tuesday, Oct 5. Bachmeier described the event as an "empowering march for survivors of domestic violence and sexual assault." The event involves community collaboration as well as partnerships with Viterbo University and Western Technical College. Students who are interested should meet at the Hoeschler Tower at 5 p.m., where sign making and engagement with guest speakers will occur. The march will pass through Western Tech's campus and end at Viterbo where survivors and community members will be able to participate in a resource fair accompanied with guest speakers. A shuttle service will be offered for a safe ride back to UWL campus once the event is completed. 
 Isaac Tahiri, a supervisor for the fifth district of La Crosse county, also attended the meeting because he thought it would be beneficial for the Student Association to put a face to a name, as Tahiri's district covers university property. Tahiri wanted to convey three points of interest which concerned the county this past summer for the Senate to keep in mind: The La Crosse Center renovation funding, the opioid epidemic hitting La Crosse, and the polluted drinking water. The La Crosse County board failed to pass a resolution to partially fund the renovation of the La Crosse Center, as the city of Onalaska voted against what Tahiri calls a "face lift." According to Tahiri, the opioid litigation that La Crosse county has been proposing to all other Wisconsin counties is currently operating as a class action law suit without it actually being one. Tahiri said "The ideal situation is to get the money from the pharmaceutical companies during litigation and use it help those recovering from opioid addiction, along with education in order to avoid these things." In Tahiri's opinion, the most important issue has been the water pollution in wells and other pools meant for drinking water. Tahiri says that 33.2 percent of all wells in La Crosse county have an unsafe level of nitrates and phosphates, as well as the run off from the wells passing through the Mississippi river, which also contaminates drinking wells. "We are trying to find ways to prevent this at the source, which is difficult. We are moving forward with this these next few months," said Tahiri.
 A petition recently surfaced from UWL students concerned for the university's carbon footprint, calling for a weekly "meatless" alternative. "Meatless Mondays" was a divisive topic on the agenda, met with both resistance and agreement. Senators discussed how the idea of a meatless Monday initiative could benefit the health of the campus, while also bringing a well-deserved amount of attention to the university for implementing such a progressive policy. Sen. Isenberger, however, expressed how this issue needs to be brought into fruition in a very smooth manner, which was backed by Sen. Cvancarra. The quick implementation of one meatless day of the week without proper discourse or publicity could be followed with some resistance, a general argument made by Isenberger, saying that people need options and that taking meat away from their diet could lead to very displeased and ostracized students who wish not to have a vegetarian ideology forced onto them. This could all lead to a very difficult process for this policy on campus, as the price for the meat substitutes could prove to be costly, as well as contract relegations with local companies who are obligated to provide meat would be necessary.  
 The recent difficulties the campus has been seeing relates to parking. Many senators have become aware with the frustration around off-campus students with the "Pay-for-Park" signs which align the outskirts of campus. The commuter lots have also been an issue. With a dollar-per-hour rate for lots around campus, students are opting to use these commuter lots since it costs the same to park on the street. This restricts others from being able to use these lots, causing an overcrowding. Sen. Myers proposed that the distribution of parking passes should be for those who truly need the use of a car, such as students who have off campus jobs or responsibilities at home they need to attend to.