UWL students and community members protest for sustainability coordinator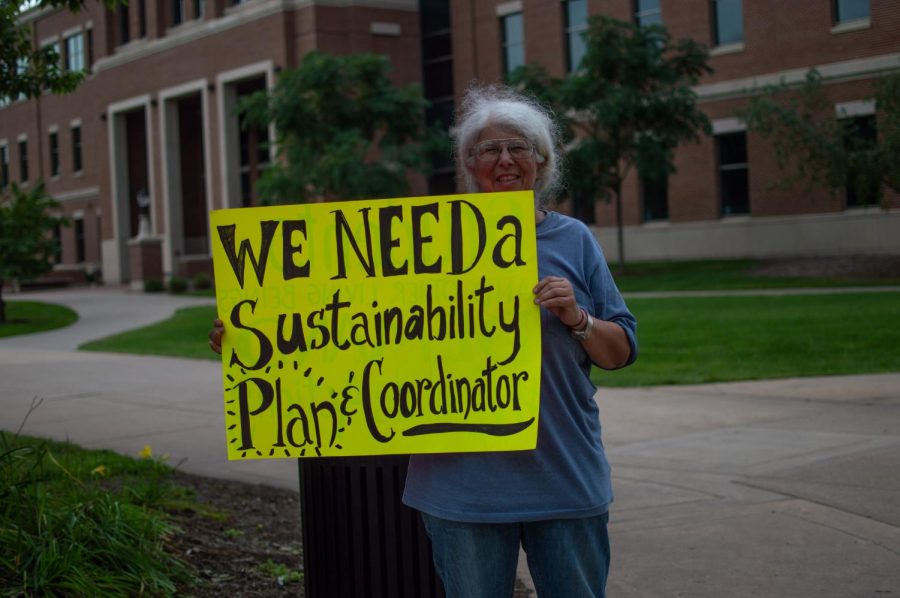 Despite the University of Wisconsin-La Crosse Students for Sustainability (SFS) gaining 2500 signatures by petitioning to have a sustainability coordinator last spring, the issue is still being negotiated with the university today. In May 2019, assistant editor for The Racquet Julia Balli said, "UWL is one of the only universities in the UW system that does not currently have a sustainability coordinator."  
Sustainability is a concept that holds relevant to the environment and intersects with other worldly matters. "How it was explained in my environmental sustainability class is that there are three major areas within sustainability: environment, equity, and economy. These all intersect with issues like social equality, financial sustainability, the environment, and climate justice. It's important to know that many of these issues are tied to sustainability," said sophomore and co-chair of SFS Kelly Flynn. 
Fellow co-chair Ben Zess said, "You [also] have the United Nations' Sustainable Development Goals. They stretch from environmental sustainability—which our organization focuses on—to social equity, public health, quality education, gender equality, and a bunch of other things. The word is very broad. This includes adoption, so you're not adding to the population, thrifting, so you're not constantly making new clothes, and even vegetarianism/veganism, so you're not raising as much cattle which contributes to sustainability—since cows' poop release methane into the atmosphere."  
The goal of sustainability is to meet "the needs of the present generation without compromising the ability of future generations to meet their own needs," according to Vanderbilt University. Sustainability is more than just recycling—it is also considered to be a social justice issue.  
The correlations between social inequalities and sustainability is seen with the Flint water crisis and the Dakota Access Pipeline protests, where many disadvantaged and communities of color are suffering from the effects of government officials not being financially sustainable. 
In these situations, sustainability coordinators bring awareness by coordinating programs to discuss the topic and what people can do to lessen environmental impact. A sustainability coordinator would connect UWL "students to the greater La Crosse community," said Zess, however, "this is not a priority [at UWL]."  
"We don't know where else to go with it. We're still negotiating with [Chancellor] Joe Gow. We don't know what other path to turn to when we already have student support. It's just about continuous negotiations until it is seen as a priority," said Zess.  
One solution, according to the SFS co-chairs, is using the Green Fund to get UWL a sustainability coordinator. The Green Fund bylaws said, "The Green Fund exists in order to fund projects that promote the ideals and practices of environmental sustainability at the University of Wisconsin-La Crosse."   
"A sustainability coordinator position has the potential to bring great benefits to UWL. Unfortunately, however, our university currently faces a budget deficit and we do not have the resources needed to fund this kind of position. Therefore, the best way to raise the funding for a sustainability coordinator may be through a new version of our current student Green Fund," said Chancellor Joe Gow. 
Although, this solution has been deemed as imperfect. "In order to use the Green Fund to get a sustainability coordinator, we have to change the bylaws of the Green Fund," said Zess, "They changed the bylaws of the Green Fund last spring semester to not fund or pay any position or student. Even if we do that and find a way to get the position, the account would have very little money for the sustainability coordinator to do any projects or initiatives."  
According to the Milwaukee Journal Sentinel, Gov. Tony Evers recently stated that Wisconsin has a goal to eradicate carbon-based fuel by the year 2050; the executive order signed by Evers "also creates the Office of Sustainability and Clean Energy in the state Department of Administration."   
"La Crosse will have to start moving towards this goal and, without this position, I don't know how likely that really is," said Zess. 
SFS meets every Tuesday from 7 p.m. to 8 p.m. in Centennial Hall. "The meetings consist of brainstorming and getting people interested in sustainability projects. We're trying to be a resource for students," said Flynn, "If you want to be super involved, or just meet like-minded people, the organization is really what you make it. We also have speakers that come to the meetings, meetings focused on educating on how to recycle, the Green Fund Grant, and just spreading awareness on how to be sustainable." 
For more information on Students for Sustainability visit the organizations Facebook https://www.facebook.com/UWLSFS/.  

About the Contributor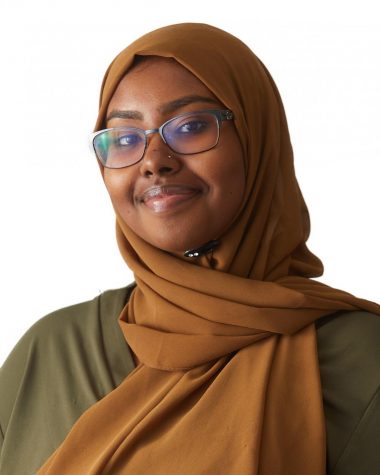 Marian Haile, Social Justice Reporter

Year at UWL: 5th Year
PGPs: She/Her/Hers
Hometown: Rochester, Minnesota
Major: English with an emphasis in Literature
Minor: Mathematics
...