Cheese club works to bring UWL students together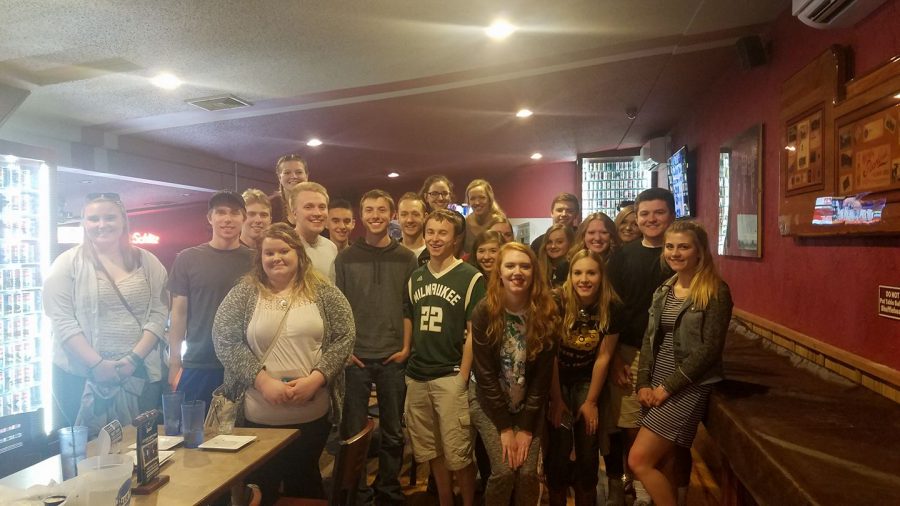 Savannah Zuzick, General Assignment Reporter
October 8, 2019
At the University of Wisconsin-La Crosse there is a variety of clubs to choose from that encompasses a large range of interests for the student body. But a common interest that many Midwesterners share is their love for cheese, so in 2015 UWL's Cheese Club was founded. 
Joe Sokovich started Cheese Club in 2015 with the intent of the club being to bring cheese lovers together. Three years later, the club is still doing that. 
According to the Cheese Club website, the purpose of the organization is "to offer students a place where they can enjoy and appreciate cheese both from Wisconsin and around the world."
The Cheese Club's staff consists of Co-Presidents Ryan McDonald and Andrew Valdez and Vice President Rueben Cephas. All three have been active members of the club with McDonald and Valdez being Co-Presidents since their freshman year.
When asked about the general environment of the club Valdez said, "It is a fun place to enjoy cheese and meet new people." He also explained that the club is a place to destress by playing games and winning cheese prizes. It has a friendly environment with an overall good atmosphere.
On Monday, Oct. 7, the Cheese Club held their first meeting this year. They meet once every two to three weeks in the Student Union. Some meetings consist of bonding activities and others are cheese sampling.
The club also hosts a wide variety of events, one, in particular, is "BYOC," or "Bring Your Own Cheese." The purpose of the event is to bring your own cheese and meet new members, Mcdonald, Valdez, and Cephas compared it to a "potluck of cheeses."
In the second semester, the club hosts their annual cheese curd crawl. Students and members of the club come together and visit restaurants across La Crosse in order to taste and rank all different types of cheese curds. McDonald emphasized that this activity is "about hanging out and having fun."
McDonald, Valdez, and Cephas are graduating in Spring 2020 and they stressed that they want to leave the club in "good hands." For the upcoming semester, if you would like to get involved with the club you can reach out to any of the executive members and either become a member or lead Cheese Club into their fourth year.