Fitness classes at the REC offer students a healthier college lifestyle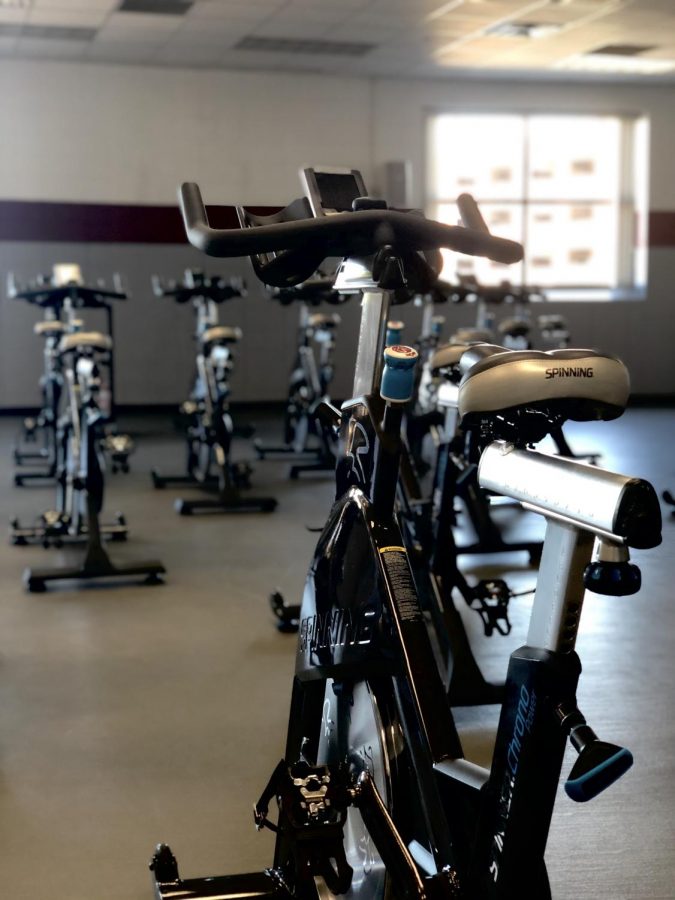 The University of Wisconsin-La Crosse's group fitness classes offered at the Recreational Eagle Center has gained popularity over the past few years. With a new payment system implemented and 45 classes offered each week, students have been able to take full advantage of the REC and all it offers.  
Fitness Coordinator, Nick Berg described fitness classes as a great way to meet new people and find a new version of you. "Group fitness is something that is going to push you outside of your comfort zone, but also allow you to meet new people and find your niche in the REC," said Berg.  
There are many different classes offered at the REC making it easy for everyone to find something that interests them. Cardio, Strength Training, Pilates, Yoga, Tabata and Zumba are all available throughout the week and are taught by qualified instructors who are willing and able to modify each exercise to fit the different stages individual members are at.  
"We know as instructors that we need to be prepared for anybody to join a class at any time during the semester," said Berg. "So, the way that we run the classes is there is a progression, but always modification. We treat each class as if it is everybody's first time, because it could be." 
UWL Senior, and Cycle and Core Instructor, Brogan Zochart started her group cycling journey her freshman year and has found the atmosphere to be helpful, "I am somebody who has a really hard time working out on their own, so having other people to motivate me and push me, when I was in the classes, was really beneficial and something that you don't really get anywhere else,"  said Zochart. 
Zochart has also tried Tabata, Yoga and strength classes and has found them to be an easy way to make working out fun. 
For any students who are hesitant to join or are unsure of the classes they would be interested in, the REC offers a free week at the beginning of the semester. During free week, students can try any group fitness class offered, for free, by swiping their student ID.  
UWL Sophomore, Anna Alvey, took advantage of free week and tried a yoga class. Alvey enjoyed the class, even though she was hesitant to walk through the doors her first time. "I just sucked it up and started talking to everyone," said Alvey. "It was a great way to meet new people and it was free, so why not?" 
You can join any class by signing up at the front desk at the REC or by visiting their website. Memberships are offered for $40 a semester or $15 monthly passes. You can also drop-in to any class for $3. The payments can be added directly to the student bill if desired.  
"I think it is important to keep in mind that for what you're getting, you're paying a really good price," said Zochart. "So, it may seem like $40 can be a lot but you get to go to as many classes as you want throughout the entire semester and there are lots of different things to try." 
Although group classes may seem intimidating, Berg, Alvey and Zochart highly recommend giving them a shot. "At this time of your life in college you need to be pushing yourself outside of your comfort zone," said Berg. "And this is a great way to start." 
For more information, registration and class descriptions visit https://www.uwlax.edu/recsports/exercise/class-schedule/ or register for a membership at the REC info counter. For any questions contact Nick Berg at [email protected].