Student Senate participates in inclusivity training, discusses open forum petition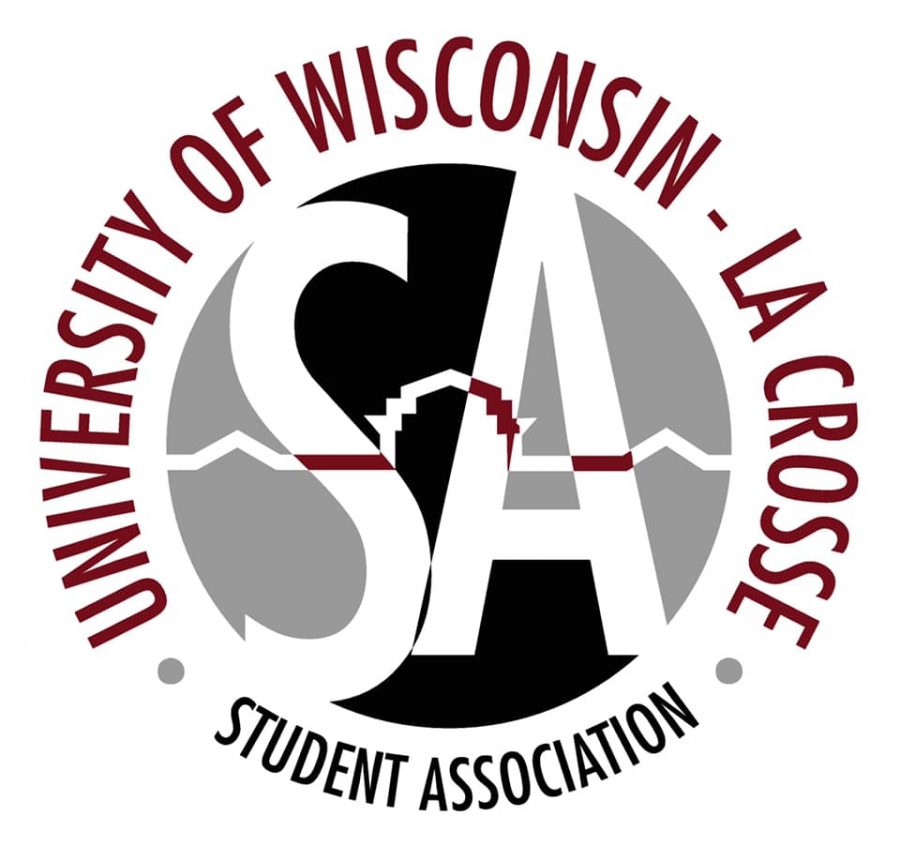 Luis Acosta Jr., Student Government Reporter
October 10, 2019
The Student Association welcomed guest speakers and participated in inclusivity training on October 9, 2019, in a semi-full chamber, as more University of Wisconsin-La Crosse students are participating in senate. They addressed new resolutions, reviewed previously discussed resolutions and demonstrated their support for other UW-system universities currently caught in the middle of discrimination cases.
Community Engagement Coordinator Lisa Klien attended to discuss her role in minimizing the detachment between UWL and the community. Her main point for the senate was to help them understand how the university works to help students work towards future career in a way that is beneficial to the community as well. She covered the partnership the university has with the job recruitment site "Handshake," and how it pairs students with events and contacts to help them fulfill their goals.
Tracking community engagement is also important for Klien, as she aims to find a proper definition for the university to use in order for all UWL backed organizations to have the same foundation when interacting with community members. She discussed data collection and its' importance for students and faculty to have a proper base to start from when looking to bring influence to the La Crosse area.
Faith Fischer, the association's inclusivity director, conducted training on implicit bias for the senators to participate in. She defined Implicit bias as "an unconsciously-held set of associations about a social group". The training was discussion based and examined through an implicit bias indicating quiz the senators took. The discussion was based around the senators' own experiences and ideas surrounding bias.
Sen. Schock defined implicit bias as "a bias that's not immediately known to you" which is influenced by "variables that influence the way you feel in your life." Sen. Isenberger, who represents the veteran's association on campus, discussed the importance of thinking before you speak, because your initial response to a situation may not be the most appropriate. Sen. Hook, representative for the Native American Student Association, defined it as an "internalized way of thinking in which you are unaware." She also pointed out how vital the culture you were raised in influences your life experiences. Sen. Thering labeled it as "subconscious racism," while President Agterberg clarified that it's a product from the surroundings one is from, and not so much blatant racism.
A spokesperson for Sigma Alpha Epsilon, who was invited by Dr. Larry Riggenberg, came to speak to the senate. The alumnus covered the frat's reputation for its members' personal and professional development. He aims to use the fraternity as a tool to help the campus and community grow. He also discussed how his fraternity has no hazing proceedings and how it's enacting a semester trail period where first-time members can practice Greek life without any fees.
After the guest speakers, the senate weighed out the plastic bags they collected to determine who won the competition.
Next, the senate began their discussion of resolutions. The first resolution was to approve at-large senator appointments, sponsored by Thering, Fiegel, McGravey, Neader, Lee, and Avery. Vice President Dana Nielsen held interviews to fill seats over last couple weeks, which brought in new faces last Wednesday night.
The next resolution covered a recent protest and petition initiated by students of UWL seeking more information on the recent assault/harassment incidents from the beginning of the semester. The "Resolution to supporting the student call for an open forum" began with a clarification from Sen. Isenberger, who reminded the senate that while it may be a good idea to question our administration on these topics, one must keep in mind that asking questions on a certain ongoing investigation will be unsatisfactory. The university isn't allowed to discuss anything.
Sen. Hook argued this by saying "while this may be true, there has still been very little communication. There are questions that can be answered that don't cover the incident itself. Having an open forum would allow for students to ask these questions." President Agterberg and Vice President Nielsen have had continuous discussion with Gow on the matter, expressing what they can to the senate how Gow is currently "against this idea." According to Agterberg, Gow thinks that people will ask unanswerable questions, and is willing to come to speak to senate about it instead. "He's very adamant about this," said Agterberg.
Sen. Schock stated that he understands why the administration may think that this is not constructive, "but people need answers."
"We need to feel safe, these topics may be tough but we need to talk to students. I've had some constituents tell me that if this happens to them at any point here at UWL they may just go straight to the police instead of going through the university. An open forum like this may help keep people accountable and open this discussion that has been closed for too long," said Schock.
A resolution in support of Kayde Langer and the University of Wisconsin-Eau Claire intertribal council was introduced, in lieu of recent harassment against a Native American student at the UW-Eau Claire. The vandal wrote a racial slur on the student's dorm room name tag. The Senate opposed this act, reflecting on how these types of situations are not foreign to UWL, Wisconsin, or the United States in general.
Sen. Schock proposed a resolution to create a student safety Ad Hoc Committee, which coincides with the ALICE training the senate participated in this past month. They discussed how there should be a collaboration group that is formed in order to construct ideas for awareness on safety issues. A second ALICE training was discussed and should be planned for sometime later this month.