The Resurgence of IOPA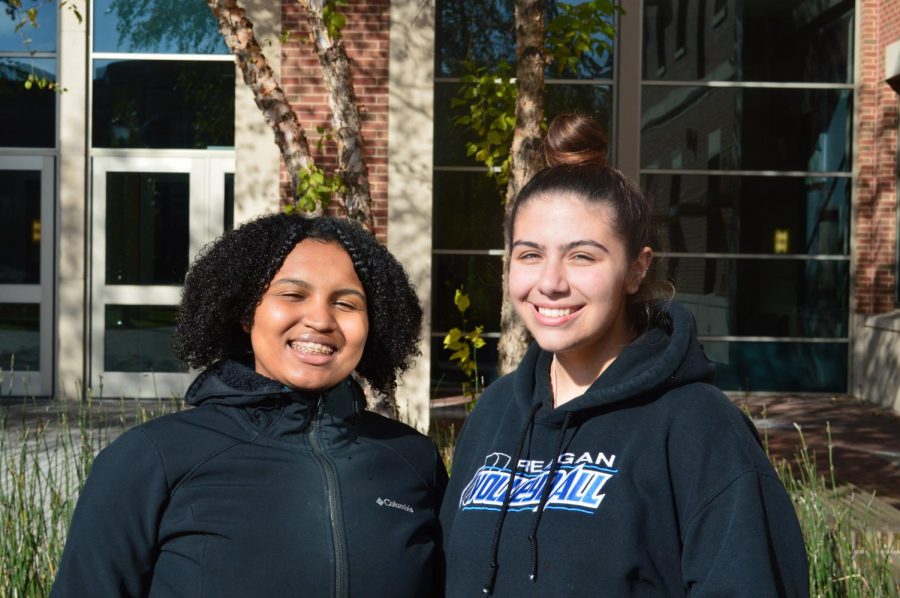 According to National Geographic, the face of this country is changing, in the way that, "we've become a nation where race is no longer so black and white." Here at the University of Wisconsin-La Crosse, the Multicultural Student Organization IOPA, or Intercultural Organization Promoting Awareness, is a group for students who identify as mixed or are transracial adoptees to feel at ease and be unapologetically themselves.  
IOPA is one of nine MSOs on campus and was one of two MSOs—the other being Students for a Free Tibet (SFT)—that dissipated in the spring of 2019. "Last spring, IOPA fizzled out a bit due to their main advisor leaving the university, as well as several of the execs graduating, student teaching, studying abroad, or just being unavailable for the spring semester," said Amanda Goodenough. Goodenough is the former advisor of the organization and is Director of Campus Climate.  
"Before the dissipation, we did have a few very loyal members who would make it out to our meetings every week," said Mirm Hurula, current co-chair of Native American Student Association (NASA) and former Diversity Organization Coalition (DOC) representative, secretary, and President of IOPA. "Most folks don't know this," Hurula continued, "but we [mixed students] make up the highest percentage of students of color on campus."  
There are 354 students who identify as mixed currently enrolled at UWL, according to the UWL Fact Book; this is the highest enrollment of mixed students in the past nine years. IOPA has been revived this semester, being reintroduced to students on campus.
The MSO has resurged with a new executive team and advisor Thomas Harris, the Assistant Director of the Office of Multicultural Student Services (OMSS) and advisor to Asian Student Organization (ASO). IOPA is also currently the only MSO with co-chairs that are first year students on campus. When asked about how she heard about the group, Jaiya Edwards—one of the two co-chairs of IOPA—said, "Thomas sent us an email saying that there is this organization for biracial, multiracial, and adoptee students. Being biracial, I fit that category, so I was automatically interested in this organization." 
"It's a little overwhelming as a freshman being a co-chair," said Mya Salinas, "but I'm kinda glad being in this position because it has brought a lot of opportunities for Jaiya and I. It's really exciting to be a part of something like this and trying to rebuild something; people are looking up to us since we are first year students." 
In order to avoid being overwhelmed, past executive members of IOPA have reached out to both Edwards and Salinas to help inspire and guide the co-chairs with the MSO. "Jamie Capetillo reached out to us, who used to be secretary and the president of IOPA," said Edwards. "She's been helping us with ideas and different things we can do with IOPA to make it better and progress."  
When looking at how IOPA meetings are structured, Salinas said, "Right now, we are still trying to get the basics set up. We are focused on planning events and what topics we want to focus on for general and executive meetings."  
"We have 'Loving Day' planned for next semester, we're also going to play a movie once a month, and we're going to have a bake sale on Dec. 1," added Edwards. "During our meetings, we're trying to have someone tell their story every week. We're biracial, multiracial, and adoptees, so it isn't like we're all one race, since we all come from different backgrounds."  
In addition to this, Edwards said, "We want to have a community where members feel safe opening up. There is this pressure to be just one identity; we want members to know that you don't have to choose because that's the main point that we're trying to get across."  
Whether it's promoting awareness on interracial relationships, transracial adoption, or what it's like being mixed, IOPA has always been an organization where individuals don't have to put themselves in a box and learn about others of different cultures.  "I think it's healing to have a space where you can talk about your multiple identities and how that affects your life," said Sabah Khan when asked about what it was like being an active member of IOPA; Khan was a DOC representative and secretary of IOPA. "This includes students who are transgender, non-binary, transracially adopted, and multiracial."  
This semester, IOPA meets every Tuesday from 7:30 p.m. to 8:30 p.m. in 3214 Centennial Hall. "Our last meeting was our biggest turnout," said Salinas. "We had ten to fifteen people, which is a lot more than we normally have."  
"We know it's not all going to happen all at once, we know that it's [IOPA] not going to have a big turnout," said Edwards. "It's good to see progress with this organization, and, hopefully, it continues."  
IOPA's executive team is composed of seven student members: Co-Chair Jaiya Edwards, Co-Chair Mya Salinas, Secretary Jaszamin Lutz, Treasurer Maya Al-Saeed, Events Coordinator Breckin Sargeant, Social Media Coordinator/Webmaster Xavier Hertzner, and DOC representative Taylor DeDianous.  
"It is important to have this organization on our campus because it provides a space for the largest racial group on UWL's campus," said Hurula. "I am very happy that there are other students on this campus who are ready and willing to take over for IOPA because we need this space."  

About the Contributor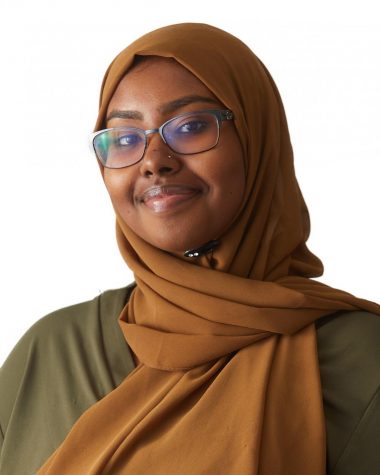 Marian Haile, Social Justice Reporter

Year at UWL: 5th Year
PGPs: She/Her/Hers
Hometown: Rochester, Minnesota
Major: English with an emphasis in Literature
Minor: Mathematics
...