Japanese exchange students saying their goodbyes
Hang on for a minute...we're trying to find some more stories you might like.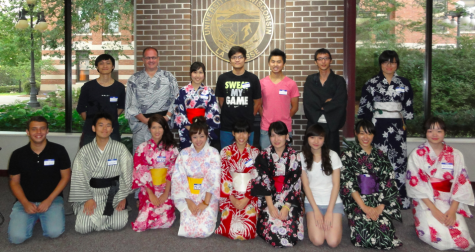 Japanese exchange students are nearing the end of their three-week visit to UW-La Crosse. While here, the Fukuoka University of Education students toured local sites and observed classrooms at area schools as well as at UW-L. The students did not take university courses, but participated in teaching and learning at the schools. Eleven UW-L volunteer buddies served as partners and guides for the exchange students, showing them around campus and introducing them to American culture and activities. Both the Japanese and American students expressed positive feelings about the experience.