Humans of UWL: Bailey Click and Kendra Whelan
On Sept. 19, University of Wisconsin-La Crosse senior Kendra Elise Whelan (left) was joined by UWL senior Bailey Click (right) to protest at the Hoeschler Clock Tower.
Whelan: "Students understand that they can't discuss the specifics of an investigation, especially when it's ongoing, but students have more questions that just this one incident. We want to know how many more there are, we want to know is UWL compliant with the Clery Act. I do not believe it is. They need to be accountable for this. It's not acceptable that they're able to treat students' trauma like it's nothing. And we have so many more questions than just this one investigation. We know that this is more than that. Students talk with each other and the administration needs to be talking with us."
Click: "I think also just talking seriously to students instead of belittling them. For example, [Chancellor Joe Gow's] quote in his initial statement talked of the allegations only being based on memories and the first thing I thought was, "Well, isn't that what all allegations ever are based on?" If it's a repeated thing that's been happening from many people, of course, it has merit. Just some respect would be cool." #humansofuwl
About the Contributor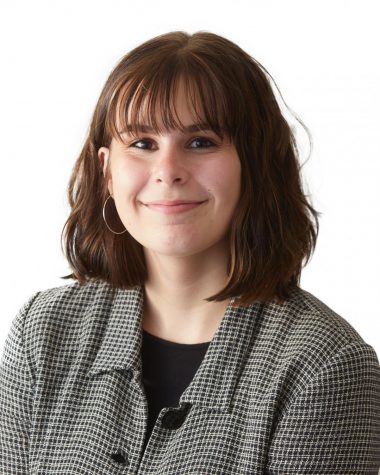 Sam Stroozas, Executive Editor

Year at UWL: Senior
PGPs: She/Her/Hers
Hometown: Hudson, WI
Major: English with an emphasis in Writing and Rhetoric, Communication Studies...