Alpha Phi co-sponsors blood drive for second year in a row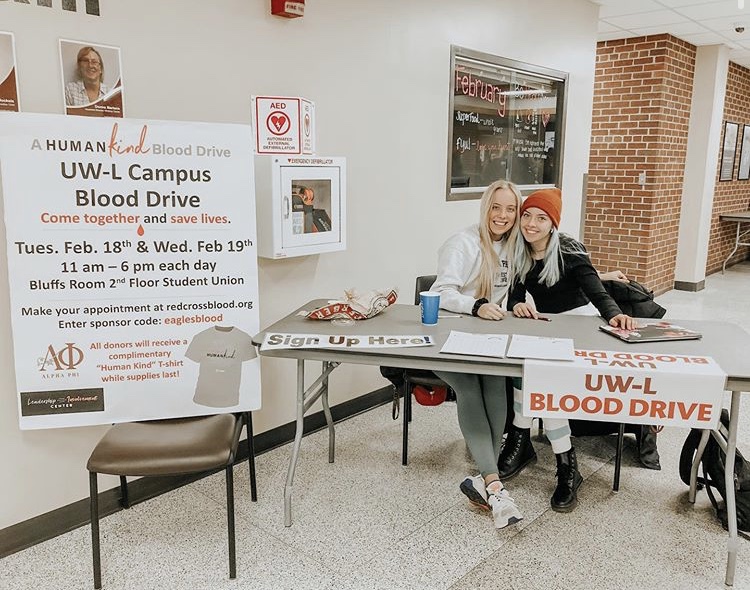 Sydney Eberhardt, Guest Contributor
February 18, 2020
Alpha Phi is thrilled to be co-sponsoring the Spring Blood Drive with the American Red Cross for the second year. The Blood Drive will be available for students and members of the community to donate and save lives.
The event will be held in the Student Union at the University of Wisconsin – La Crosse in room 2120 on Feb. 18 and Feb. 19 from 11 a.m. to 6 p.m. each day.
This is an amazing event because it allows the community to join forces for a great cause. Alpha Phi is a sorority at UWL with philanthropy centered around Women's Heart Health. As the President, I and every member of this chapter and thankful for this opportunity to give back and support the American Red Crosse.
I want to thank Scott Friell, the American Red Cross's Donor Recruitment Representative and Ethan Rindfleisch from the COVE's Leadership and Involvement Center for all of their help and guidance during this event.
In addition, I would like to thank A HumanKind Campaign for donating t-shirts for those who donate. Walk-in's are welcome to come and donate and Alpha Phi along with the American Red Crosse hope to see members of the La Crosse community there.