UWL student Christian Anderson becomes youngest member in Forbes communication council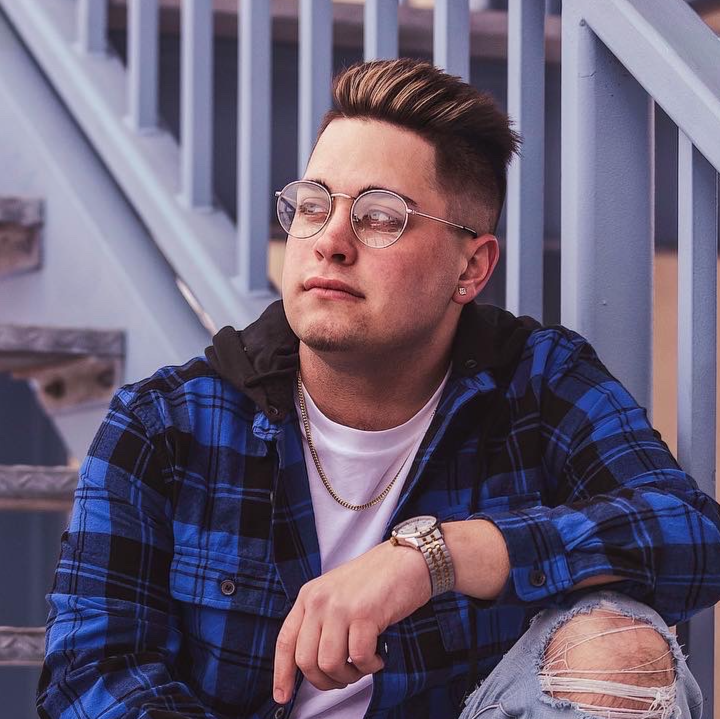 University of Wisconsin-La Crosse junior Christian Anderson is a marketing major, and goes by the stage name Trust'N. Throughout Anderson's time at UWL he has released an album on iTunes, got 3.3M Spotify streams in 2019, received an openers slot for Miami rap festival Rolling Loud, is a verified Instagram user and is a co-founder of the entertainment company Lost Boy Entertainment.
"I've always been drawn to the weird people, those that are kind of pushed to the side," said Anderson. "There's no definition for being a 'Lost Boy' really, but people who go against the grain are the ones I want to be around."
With a clientele of 200 people ranging from actors, actresses and entrepreneurs Anderson's job is to promote people's work through press and media, for example, his promotional piece for Yahoo finance. "They want us to write an article about the 20 entrepreneurs and influencers that we think will have an impact in the next year," said Anderson.
Anderson looks for professional personality in clients; those who are passionate enough to place themselves within his business and his time in order to get their projects done, their budgets balanced, and simply showing up, supporting the process when the time calls for it. "I've had people who send me money and work with me temporarily, but that may be the first and only time I ever hear from them. We are flexible and we respect people's time, but we need people who are committed to their craft," said Anderson.
This practice with public relations prepared Anderson for an opportunity to work within Bentley Records, a small PR firm based out of New York as an executive director of public communications. Soon after Anderson was contacted by Forbes communication council invitation-only organization, where members are selected "based on their depth and diversity of experience" within the business world.  
The communication council has an in-house editorial team, contributors are allowed a platform to post helpful tips that they think are worth spreading to those interested in learning more about their methods within the business world. The application within the council requires a minimum of $1 million in both revenue and financing. According to Anderson's Forbes profile, it states that he is the youngest ever to hold an executive role within public communications.   
"It's really just word of mouth, you take care of one person, you finish the job, and they'll bring you friends who want the same thing," said Anderson. "It was hard at first. As a freshman here, I was really happy just to see my songs at 20,000 streams, but now seeing this huge jump has been crazy," said Anderson, referring to Lost Boy Entertainment's six-figure base that he runs in between marketing classes from his phone.
"Sometimes that phone screen is so much more entertaining than earning a college degree, but you know, I have to make my mom proud," said Anderson.
Anderson has been scammed before through his attempts trying to publicize himself as a professional on social media sites. Anderson used the Facebook advertisement portal available to businesses who are looking to establish themselves professionally on the internet. "It's like, instead of throwing another sheet of paper asking for validation next to a stack of same pleadings, it's writing a well presented, hand-written note with all your press and esteemed information on it and presenting it directly to the people in charge," said Anderson. 
"I've sat in rooms where ideas are presented to me that I don't think are good ideas, which kind of turned me off to the industry. I'd rather help an artist get to where they want to go. It's pretty profitable and I love doing it," said Anderson.
"Bryce Vander Sanden handles the finances and some PR, and he's holding me back on my spending and helping us invest," said Anderson. Creative director Abe Alberts (stage name "Homeworld") manages the design and branding for the company. Lost Boy Entertainment presented themselves professionally to a readership of 2.6 million on Yahoo's Finance page through a graphic design for the company.
Aon Smith, who according to Anderson could someday become the CEO of the company, takes a utility role, which allows him to show off his potential within marketing, PR, sound engineering and overall management. "We are all young kids, and while Bryce and I may be the most committed, Aon and Abe being not too far behind from committing, we still have to get to a level where this company can support all of us. It's a step-by-step process as of right now," said Anderson.
The process continues while he remains in school, and he plans to work full time this summer. "I want to see how much income I can actually make and if it can support a team. I want to build clientele, connections, to write for more blogs. The biggest thing after college is that leap of faith. After school, I'm just going to go for it," said Anderson. Anderson plans to save up enough money in order to move out west.
"I never thought I would be doing this. I used to not be very confident, but this process has changed me. Deciding that I would make an album and seeing it go viral, it was like 'finally, I can actually do this…I'm going to do this for the rest of my life,'" said Anderson.          

About the Contributors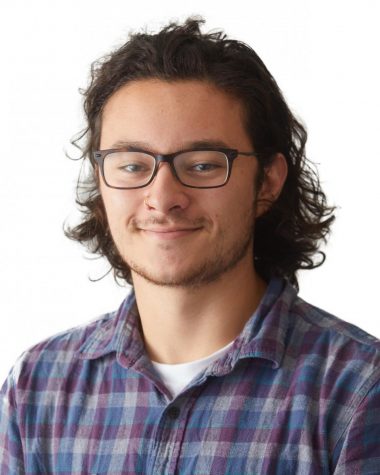 Luis Acosta Jr., Student Government Reporter

Year at UWL: Senior
PGPs: He/Him/His
Hometown: Madison, WI
Major: English with an emphasis in Writing and Rhetoric
Minor: Spanish
...