Letter to the Editor: Size inclusivity issues at the REC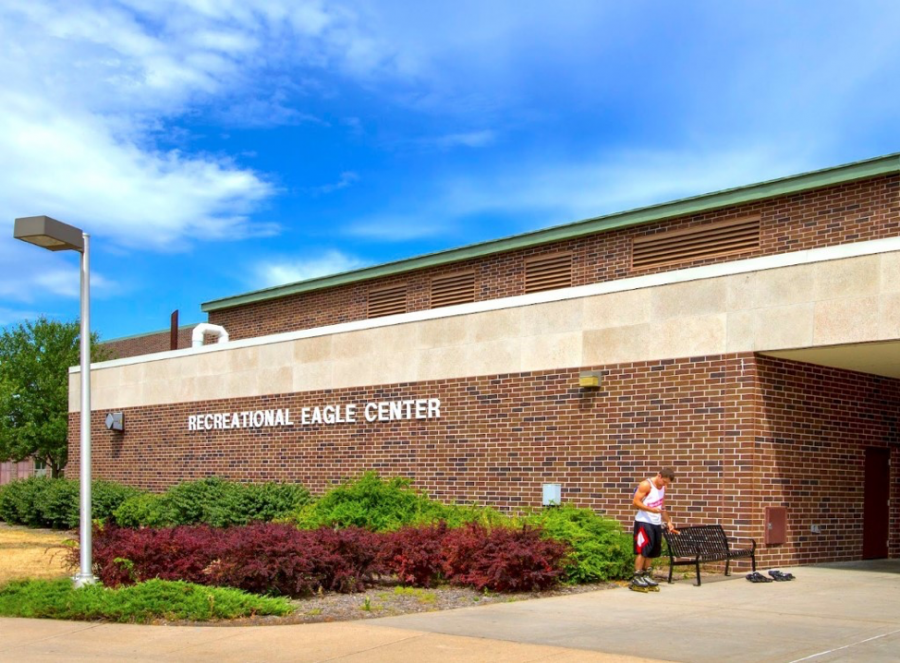 Kristin Foglestad, Guest Contributor
March 5, 2020
When an article for the Racquet emerged about the lack of gender inclusivity in fitness classes, I couldn't help but be a little frustrated. We finally addressed the desk issue, but there is still a size inclusivity issue in other areas. When you walk into the REC you are immediately met by groups comprised exclusively of young men playing basketball on the courts, and when you go into the fitness center area, there are chunks of young men working out together.
While I understand the desire to have more gender diversity in fitness classes I can't help but feel that young men already have their own groups at the REC. What's missing at the REC is size inclusivity.
You don't see that many plus-size or "fat" students working out at the REC (at least when I'm there,) so when I go to the REC, I can't help but feel like a self-conscious fish out of water. To make matters worse, people have a habit of staring at larger people.
Last week I was using one of the many workout machines in the fitness center when I noticed a young man staring directly at my stomach, and then proceeded to make an uncomfortable moment of direct eye contact with me. It left a bad feeling in my stomach. I felt discouraged and judged for being "fat" when I was there to better myself.
Already feeling uncomfortable being the "fat" one in a room of fit people, it made me want to discontinue what I was doing and go back to my dorm. But I persevered, determined to show that I was at the REC for a reason, and I finished my workout. But that moment still bothers me today.
This is why I never participated in the many interesting fitness classes offered at the REC. I'd never be able to keep up with the other attendees, I'd struggle to do certain things due to my size, and I'd be the only plus-size attendee. I'd be doing exercises not designed for people with body types like my own.
This is why size inclusivity in the REC and REC fitness classes is something that needs to be addressed. The whole discussion about the inclusive desk issue on campus has (in my opinion) exposed that there is indeed a percentage of plus-size students on campus.
Opening up fitness options to the young men and women of UWL that struggle with their body image or the students belonging to the plus-size demographic would bring a whole new influx of activity to the REC. Classes made for students with atypical body types would give that demographic more collaborative options for fitness, options already available to the more fit students.
The REC has shown that it is working towards inclusivity in what it offers to students on campus. It's putting in the work, and hopefully, a time will come when everyone will be able to fearlessly go to the REC no matter what factors make them different.
Fitness can be enjoyable for everyone, no matter your identity or size, and it's time for everyone to be able to see that and join in on everything the REC has to offer.
---
Letters to the Editor do not reflect the beliefs or values of The Racquet Press.