Club Close Up: DiSTEM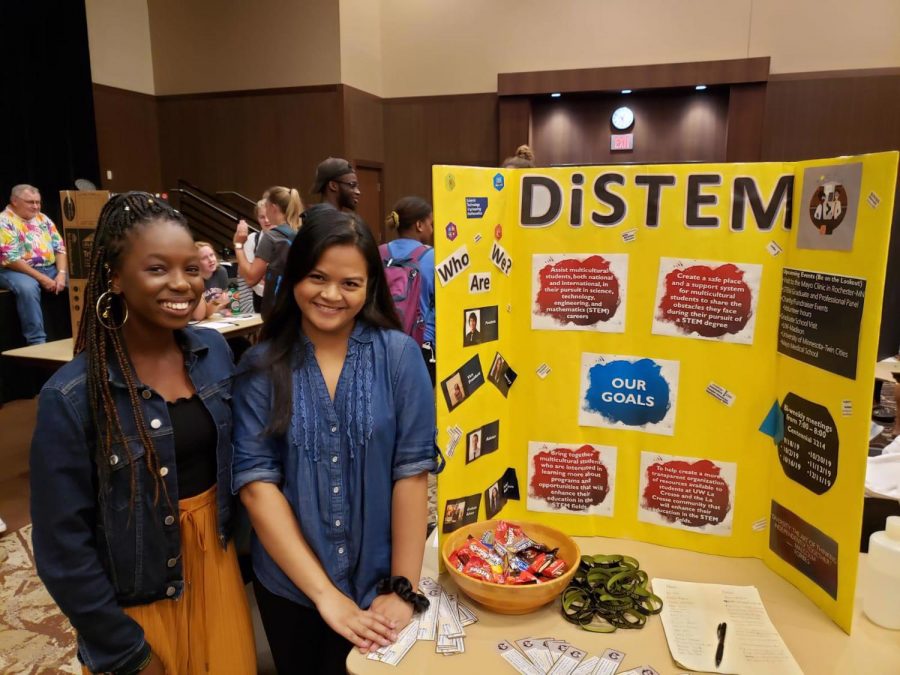 "Even though you may be from a minority or from a low-income family, you can still be a physician, or whatever you want to be. At DiSTEM, we are just going to open the door for some of these opportunities that people of color may not know or get," said Arini Arsana, junior at the University of Wisconsin-La Crosse and co-chair of Diversity in Science, Technology, Engineering, and Mathematics (DiSTEM). 
DiSTEM is a multicultural organization at UWL for students in STEM-related fields.  
"This club is important for the representation of people of color who are in the STEM field to let everyone on campus, and in the community, know that there is diversity in this field. I think that is something that we, as a society, are still trying to grasp," said Arsana. 
"This organization is incredibly important because this school is a PWI [predominantly white instituiton], so it's really not diverse at all," said Oluwaseyi Adeoshun, junior at UWL and co-chair of DiSTEM. "With the little diversity, it is important to have something like this that makes people feel welcome and safe." 
DiSTEM takes trips throughout the year to help members gain more experience in STEM-related fields.  
"DiSTEM it is a place for multicultural students who are STEM majors to feel welcome," said Adeoshun. "We help them out with getting resources, so we have trips that we go to that help them out with their majors and helps with job shadow and volunteer opportunities."   
"Recently we went to Medical College of Wisconsin (MCW) in Milwaukee, we also went to Logistics Health (LHI) here in La Crosse," said Adeoshun. "Later this semester we are supposed to go to the University of Wisconsin-Madison for the pre-health career day, but I don't know if that will happen anymore [due to COVID-19]." 
DiSTEM also hosts guest speakers throughout the semester.  
"We also have guest speakers coming in. One is from Mayo Clinic in Rochester, she is coming in April," said Arsana. "She is a person of color who will be talking about her experience, her journey going through med-school and now working as a physician at Mayo Clinic." 
"She is also a former UWL student," Adeoshun added.  
DiSTEM meets bi-weekly in 1401 Centennial Hall from 6-7 p.m.  
"Our meetings provide members with extra guidance and give them a safe space for them to be themselves," said Arsana. "We know that for STEM majors, especially those that are under-represented, it seems that they always feel like they need to impress professors or impress people around them, but if they come to our meetings we want to make sure that their opinions matter and that they are as equal as everyone in the room." 
"Our meetings are fun. Last week we had a STEM-related Jeopardy game and we always have snacks," said Adeoshun. "Just email us and join, we aren't scary." 
Both co-chairs said that DiSTEM has impacted their time at UWL, making them aware of issues people of color face in STEM-related fields.  
"I think DiSTEM has really helped me find resources that help me, being a STEM major," said Adeoshun. "Other clubs have also helped with that, but DiSTEM is more related to me being a multicultural student.
"In a way, it [DiSTEM] makes us better people. When we are freshmen coming in we might not know some of these issues are happening within people of color in the STEM field so it makes us aware of that," said Arsana. "It also makes us aware of what people need and what kind of issues we need to bring up that might potentially help the overall system of people of color in STEM fields." 
Arsana stated that the potential that people of color in STEM fields have is often unrecognized and undervalued. 
"Us, being persons of color ourselves, we know that we have so much potential in whatever we endeavor and professors or other colleagues might not see that," said Arsana. "I think UWL, and the community itself, should know that there are smart STEM majors out there that are also people of color who are succeeding."  

About the Contributor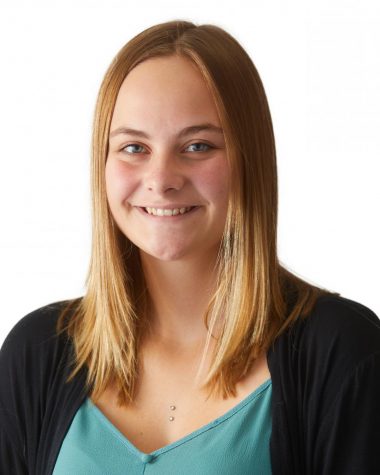 Liv Swanson, Assistant Editor

Year: Sophomore
PGPs: She/Her/Hers
Hometown: Seneca, WI
Major: Undeclared
Minor: Undeclared
Other Campus Involvement: Intramural...