Photo Series: Sneak peak into students Spring Break packing
In the midst of COVID-19, some University of Wisconsin-La Crosse students have canceled their Spring Break plans. We talked to five students who opted to travel anyways and are all driving to their destinations.
Simon Leppicello, Dylan Schock, Isaac Eugster and Aaron Ruud are traveling to Fort Meyers, FL for Spring Break. Leppicello is "very excited" for his trip and initially packed five swim trunks but then limited himself to three.
Leppicello is driving to Fort Meyers and he said he has mixed feelings about traveling with COVID-19 active in America.
"Yes, I am worried about it [COVID-19] but also no. I know the precautions and I know to wash my hands and wipe down surfaces," said Leppicello.
Schock said he is most excited about the weather and the drive. "I am the most excited for the sun. I am driving to Florida and I am cautiously optimistic about it. I know where conflict can happen but I also think it will be really fun."
Schock said they are taking two cars with three people each.
Eugster said he is the most excited to be with friends and family in the warm weather, but also has considered the possibility of contracting COVID-19 while traveling.
"Part of me worries about it [COVID-19] and I hope I don't get it, but I will probably get it sooner or later," said Eugster.
Eugster decided to bring three different flavors of 'Burts Bee's chapsticks on his trip.
"You never know when you will need chapstick and there is always a specific flavor for each situation," said Eugster.
Ruud said he copied his roommate's list while packing and he is also excited for warmer weather. He feels like he will take the extra steps to protect himself from COVID-19 but is more worried about the possibility of transmitting it after his return.
"I think I am going to take the necessary precautions and stay away from crowds and continuously wash my hands. I am not that worried about it [COVID-19 ], I am more worried about transferring it to other people," said Ruud.
Hana Church is driving to Nashville, TN with her friends.
"It was something we always talked about since freshman year. We are finally a little more financially stable to go," said Church.
The first day they are going on a trolly ride and touring the city. Church is interested in seeing the discussions had after students return from break.
"The hysteria and very valid concerns around COVID-19 will be interesting conversations when we get back from break," said Church.
About the Contributor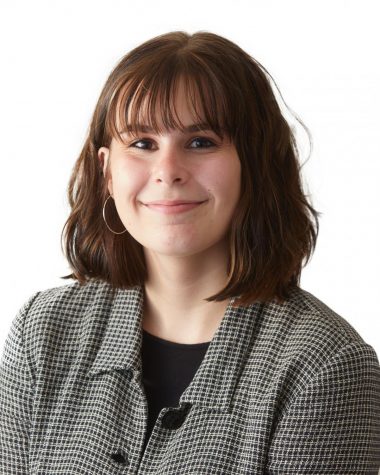 Sam Stroozas, Executive Editor

Year at UWL: Senior
PGPs: She/Her/Hers
Hometown: Hudson, WI
Major: English with an emphasis in Writing and Rhetoric, Communication Studies...