Chief Allen Hill discusses his first year at UWL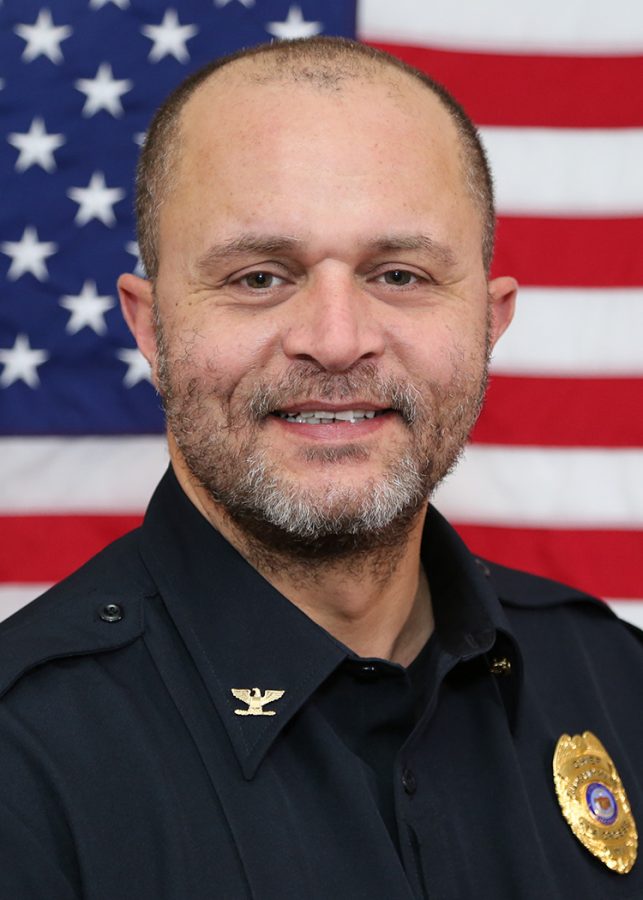 Luis Acosta Jr., Student Government Reporter
March 26, 2020
The University of Wisconsin-La Crosse Chief Allen Hill's typical day consists of committees and task forces that keep him busy and informed on the needs of the campus. Hill is finishing up his first academic year as police chief at UWL.
He wishes to continue to contribute his time and efforts in establishing UWL campus police as not only a layer of protection for this "city within a city," as to what he refers campus and its members being, but also as a tight-knit community.
Hill is a member of the hate and response team, the alcohol abuse prevention group, the violence prevention committee and the Title IX team. 
"I'm learning a lot, still getting my feet wet," Hill said. 
He began his law enforcement career as a Texas highway patrolman, later entering the private security industry placing him in the middle east, he later returned to his home town of Houston where he began working as a campus police officer for the University of Houston–Clearlake.  
"Students at Clearlake didn't really live on campus, it being more of a commuter school," Hill said.
He explained that working for a smaller university felt more personal, but at UWL he tries to get to know students as well.
"I get to know the students a lot more [at smaller schools], but I try to walk around campus as much as possible. You start to see the same faces, I think you have the ability here to meet as many students as possible," said Hill. 
Student housing is an ongoing process for officers, who currently only parole through lobby areas and especially in basements, where campus police have dealt with vandalism in Drake Hall and Laux Hall. 
A liaison program is set in place to allow police officers an open dialogue between hall directors and residence assistants regarding housing events and activities, which allowed the police department to play volleyball and ping-pong with students.  
"We want your trust; we want students to feel comfortable talking with us, to solidify relationships with those who may be afraid or embarrassed to report an incident," he said, claiming that the department is also working with whatever angle they can in including as much diversity, given the area that they are situated in.
The next step for Hill is confirming accreditation for his department's policies and procedures, in order to ensure that they are the best in the industry. He will pass these policies, in hopes of being approved and vetted, through the Police Executive Research Forum and the National Organization of Black Law Enforcement Executives, which Hill is a member of.
"As a member of an underrepresented group, I try and stay as involved as possible with these types of groups," he said. 
"I'm proud of the fact that I'm a member of these underrepresented groups in law enforcement, and I honestly hope it inspires other people from a similar background to have a successful career here," Hill said. "But it also makes me work harder to build these relationships since I understand the fears and concerns having been on both sides."
Coming from a bi-racial upbringing in a town smaller than La Crosse, racism was prevalent. "I understand that side of it, and knowing how it feels makes it that much more important for me for people to trust us," Hill said. 
If you have any questions about University Police, or for Hill, you can contact him at: [email protected]