Humans of UWL: Nhouchee Yang
Nhouchee Yang has just begun her second semester working as the academic department associate for the communication studies department. She has worked at the University of Wisconsin- La Crosse for two years and graduated from UWL with a Bachelor of Science in art and a minor in photography in 2016.
"I just really enjoyed being in an office setting and actually being able to sit for once. I used to have jobs where I stood all the time for eight hours and I just like being around the students, the atmosphere is nice and UWL is a good college as an undergrad too. So I really enjoyed being in the community and staying in touch with some of my professors and meeting new faculty and instructors. I was an art major, so I never came into the communication studies department. So just even meeting a new network of people is great," said Yang.
"I like working in the communication studies department because it's different every day. People always say, 'Oh, you work at a desk, that must be boring,'  but actually, it's really great because I'm not doing the same thing every day, I'm not seeing the same people every day and it's just different. I really enjoy the communication studies department because it's a very large group of people and as I said, I don't get to see them every day, so it's really nice to see different faces every day of the week. The communication studies department is a really fun bunch."
About the Contributor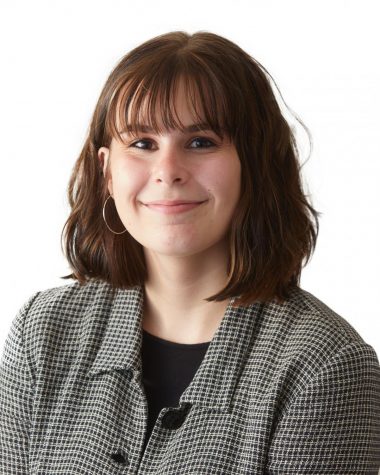 Sam Stroozas, Executive Editor

Year at UWL: Senior
PGPs: She/Her/Hers
Hometown: Hudson, WI
Major: English with an emphasis in Writing and Rhetoric, Communication Studies...