Student Spotlight: Poldi Wieland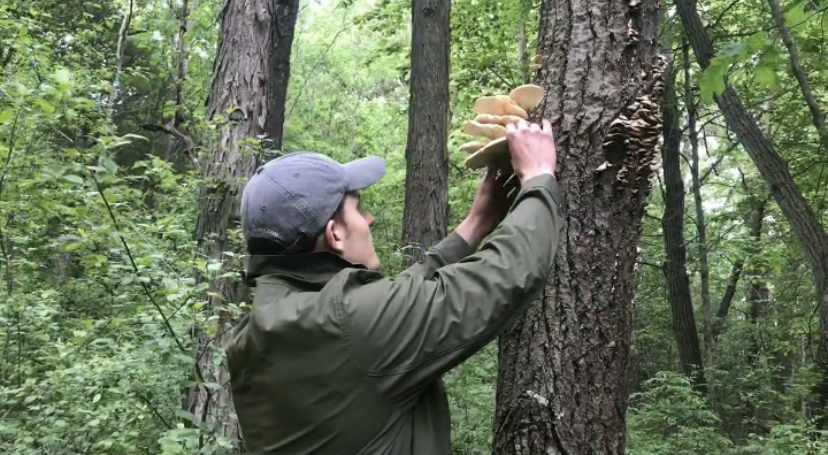 Poldi Wieland is a rising senior at the University of Wisconsin-La Crosse, majoring in marketing with a digital media and design studies minor. Wieland was born and raised in southern Germany near the Swabian Alps. He said much of his hometown is rural area with forests and meadows. 
In 2010, Wieland's deep appreciation for the natural world followed him to Wisconsin. "Over the last decade, I have developed a deep interest in wild food acquisition such as hunting, fishing, and foraging," he said. "I still can't believe I had never been to the Driftless region until I started school here. This area is truly one of Wisconsin's gems."
Wieland's passion for food fuels his outdoor activities and indoor hobbies. In 2017 he started his own podcast, "Year of Plenty," where he shares his knowledge on food and the process that brings it to our tables. The episodes discuss cooking, nutrition, wild food, gardening, farming, and historical food practices. You can listen to "Year of Plenty" on Apple Podcasts and Spotify.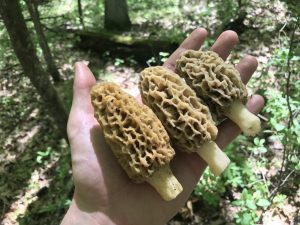 He recently had Dr. Bill Schindler, an archaeologist, and anthropologist on his podcast to talk bout human evolution and food. During the episode, Schindler discussed the modern food system.
"Good food is an essential part of life that feeds the mind, body, and soul," said Wieland. "We are more disconnected from our food supply than ever before. Generational cooking skills and food traditions are slowly withering away. Many of us have no idea where our food is coming from."
Wieland bases his diet on food that is "rich" and "recognizable." He grew up foraging and cooking with his mother, hunting with his father, and fishing with his neighbor who came from a family of anglers. He ensures that his hunting and fishing practices are done in a quick and ethical manner as he believes hunting and fishing have a bad reputation in popular culture.
Few laws regulate the foraging of wild plants and mushrooms, but Wieland said that as a forager, sustainable harvesting methods are "at the heart of this activity." Garlic mustard is an invasive species in Wisconsin and an edible plant, and Weiland believes he is "doing a service to nature" by foraging.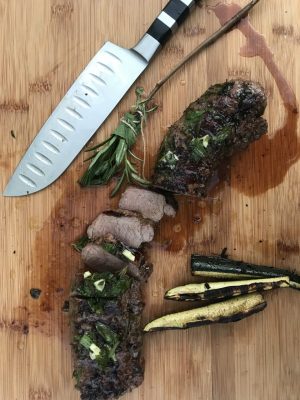 He shared advice to students who want to get more involved in foraging, hunting, or fishing. "The best way to start any of these activities is to find a mentor. Especially when it comes to foraging where there is an actual risk of poisoning yourself. If you decide to forage, you have to make sure that you identify the plant or mushroom correctly before eating it."
If you do not have resources to aid you in the process, Wieland suggests "Forager's Harvest" by Sam Thayer as a read and the television show, "WildFed." The UWL mycology club is a great resource for students intrigued by mushroom foraging and the UWL Archery Club for those curious about bow hunting.
"If you are interested in any of these activities, I encourage you to try them [UWL mycology club and UWL archery club] out," said Wieland. "Acquiring food ingredients from nature and turning them into a delicious meal is an empowering experience that you can share with family and friends, building life-long memories."
After graduation, Wieland's goals are to continue his podcast and learn more about food and the interworkings of sustainability.  
"My goal is to continue the conversation about real, recognizable foods and the processes that bring them to the table. I am actively growing my podcast's audience base. I hope to improve the show so that it offers the best value to the listeners. Part of this will be more expert interviews in the future. Overall I just hope to explore food on a deeper level and take anyone who wants to join and learn along for the ride," he said. 

About the Contributor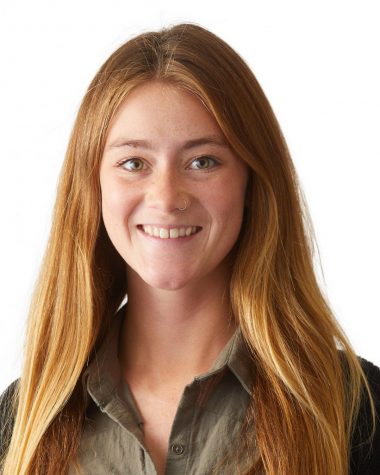 Carly Rundle-Borchert, Photojournalist

Year at UWL: 5th Year
PGPs: She/Her/Hers

Hometown: Bloomington, MN

Major: English with an emphasis in Writing and Rhetoric
Minor: Photography...