Everything New at UWL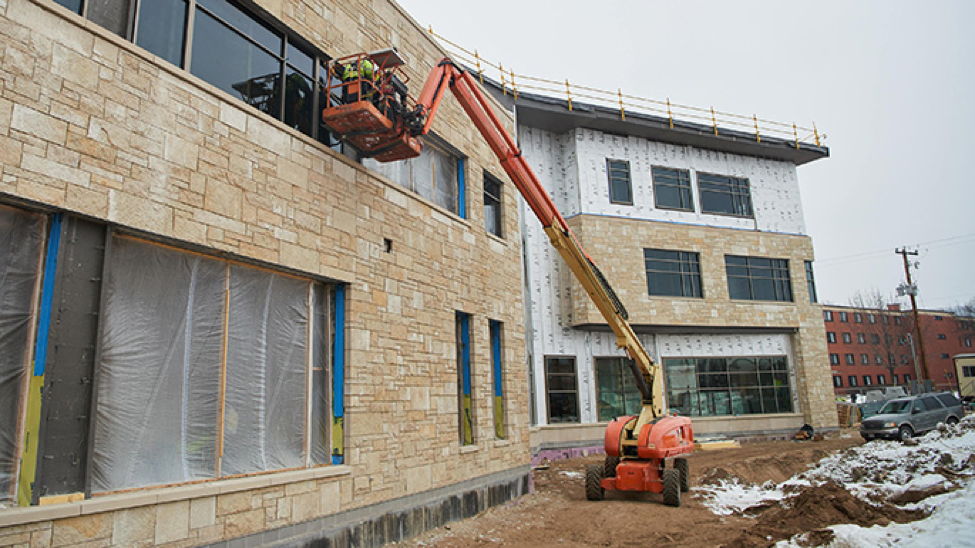 Noah Finco, Managing Editor
September 5, 2017
As the fall semester is nearing its beginning, students will be greeted by several changes and additions to the University of Wisconsin-La Crosse.
One of the more noticeable changes will be the additional academic programs offered. The College of Liberal Studies now offers a Master's and a Doctorate in Student Affairs Administration, a Cultural Anthropology Emphasis and honors program, a certificate in Hmong & Hmong-American Studies, and emphasis in Digital Media and Design, and new minors in Music Performance, Linguistics and Leadership.
The College of Science and Health also offers dual degrees for a Bachelors in Clinical Laboratory Sciences and a Master's Clinical Microbiology and a Bachelor's in Statistics and a Master's in Applied Statistics. Now offered is a pre-professional track for Athletic Training. The College of Business Administration offers a minor in Healthcare Analytics Management starting this fall.
Other noticeable changes will be to the cosmetics of campus. Workers have been hard at work on the new science building which has an expected completion date for fall 2018. Several of the campus walkways have been leveled and adjusted to prevent the formation of puddles. Students will also notice improvements to the plants and flowers throughout the campus. Signs have been added to academic and residential buildings as well.
Throughout the fall, students will be updated on the search for a new Vice Chancellor of Student Affairs. The hope is to interview finalists in November and give students several opportunities to meet the finalists before a decision is made.
The Office of Residence Life also underwent an array of changes over the summer. Reuter Hall obtained new mattresses and there were also improvements to the plumbing, roofing and heating of some residence hall buildings. The organization formally known as Residence Hall Association Council (RHAC) has been disbanded and revitalized as the Student Embassy. An additional rule was implemented within residence halls where students will no longer be able to affix white boards to their doors as well.
In athletics, the UW-L Wrestling has made its home in Cartwright where the bookstore used to be located. The volleyball team will be starting under the leadership of new head coach Amber Dunn who last served as head coach at The State University of New York at Geneseo. There is also a new artificial turf soccer field behind Reuter Hall that will be used by both the Women's Soccer team and Intramural Sports.
In the near future, the REC expansion project should break ground, adding 35,200 square feet which includes space from strength training, a multipurpose room and additional bathrooms and changing areas. Several other projects are in the design and planning phase such as the Wittich Hall Renovation for the CBA, the New Field House, and potentially and new residence hall.
Those entering their final years will remember a very different looking campus when they started here. Simultaneously, students who are just starting their post-secondary careers will witness great changes. UW-L continues to improve academically as well as aesthetically to foster growth and learning among its students..