UWL's Segregated Fees: Where does student's money go?
Every semester, students pay their student bill, but don't always realize what they're paying for. In addition to tuition, housing and dining costs, student bills contain segregated fees. According to The University of Wisconsin-La Crosse website, each student paid $1331.79 in total annual segregated fees during the 2016-2017 fiscal year.  
The UWL website defines segregated fees as, "charges in addition to instructional fees that are assessed to all students for services, programs, and facilities that support the primary mission of the university".  
But what does this really mean? Kristin Stanley, Budget Director at the Budget Office at UWL said, "Segregated fees are above and beyond tuition, so it's for non-credit bearingxc activities." Stanley then said, "Anything that a student would get credit for, it would not be in a segregated fee."
Larry Ringgenberg, Director of University Centers at UWL, said, "Segregated fees are fees that are charged to students that are above tuition that support student life at all the campuses." Segregated fees pay for services such as the Student Union, Recreational Eagle Center, the Counseling and Testing Center, athletics, and other student programming.  
There are two types of segregated fees: allocable and non-allocable. "Allocable seg fees are managed strictly by a student committee," said Stanley. "So during that process the students look at every group, and it's mainly the student organizations that are funded through the allocable seg fees."
This committee is called SUFAC (Segregated University Fee Advisory Committee); The group is made up of students, two faculty representatives, a representative from the student life staff, and a representative from the budget offices. The faculty and staff members are there to act as a resource for the students.  
Non-Allocable fees are the fixed costs, such as the cost of running buildings like the Student Union, or the salaries of the staff who work there. "Students have more of an advisory roll in it, because those are more fixed costs," said Stanley.  
"SUFAC still is the primary budgeting group," said Ringgenberg. "Then the Student Association has to approve the final fees."  
"Our students are great. They've always been very responsible, asking good questions, very engaged in the process." said Ringgenberg.  
There are a few different ways for students to make their voices heard when it comes to allocable segregated fees. Students are able to contact SUFAC with any questions or concerns. For major decisions, like building the Student Union, referendums are held to gauge student support.  
"The institutions preference is always, if we're gonna add a seg fee, students need to support that," said Ringgenberg.  
Stanley said, "Even at the state level, when we want to do a project, that referendum support is needed before we can put that project forward at the state level for approval."  
"Student fees are really very important for students on this campus, said Ringgenberg. The services supported by segregated fees, such as the Childcare Center, Counseling and Testing Center, REC, and Student Union work to help make student's experience at UWL as well-rounded and beneficial as possible.  
About the Contributor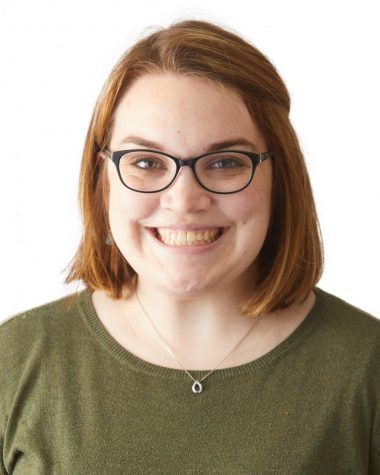 Kayleigh Marshall, Multimedia Editor

Year at UWL: Senior
PGPs: She/Her/Hers

Hometown: Portage, WI

Major: English with an emphasis in Writing and Rhetoric
Minor: Creative...