The La Crosse River Marsh impact on the La Crosse community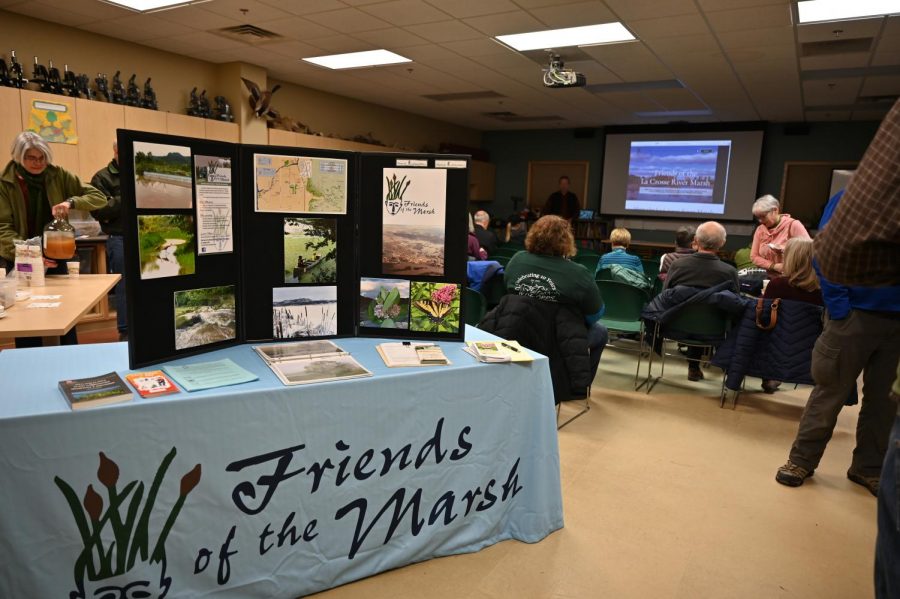 The La Crosse River Marsh spans over 1,000 acres, where the La Crosse River meets the Mississippi River. This wetland ecosystem manages floods, serves as a water purifier by filtering sediment and absorbing pollutants, provides outdoor recreation to the people of La Crosse and is home to its wildlife residents: muskrat, eagle, deer, beaver.
On Wednesday Feb. 5, Friends of the La Crosse River Marsh held their annual meeting at Myrick Park Center. Chuck Lee is a former University of Wisconsin-La Crosse history professor and current president of the Friends of the La Crosse River Marsh board. Lee led the meeting, looking back at marsh happenings in 2019 and ahead at goals for 2020 and beyond.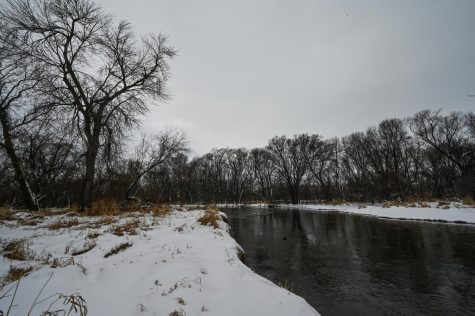 In recent years the marsh has experienced a trend of higher water levels, "resembling more of a lake than a marsh," said Lee. Bi-weekly water level monitoring that began in 2015, "revealed moderate to high seasonal fluctuations and a general increase in water levels over the past four years," according to the Friends of the La Crosse Marsh annual report.
 In 2019, certain marsh trails were underwater over half of the summer. Heavier spring rains and quicker snowmelt contribute to this, flooding the Mississippi and La Crosse rivers. "The marsh is segmented and dammed by streets and trails," said Lee. This inhibits the natural flow of water from the rivers into the marsh and prevents water connections within the marsh itself. 
"Certain trees along the trails are dying from high water," said Lee. Friends of the La Crosse River Marsh said hydrology was their number one priority for the marsh. "Our goal is to allow the marsh to be better connected to itself and the river, so the marsh moves with the river," said Lee, "Hydrology is the biggest issue facing the marsh."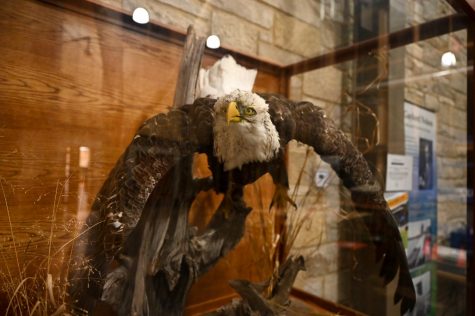 In 2019, Friends of the La Crosse River Marsh contacted environmental engineers from around the United States. "11 proposals came in for information and took tours of the marsh to familiarize," said Lee. Engineering a hydraulic system within the La Crosse marsh would have to be within the city budget. "Once you get done talking about what needs to be done, money is the issue," said Lee. 
"The city is actually interested in helping push this forward, that wasn't always the case," said a member of Friends of the La Crosse River Marsh. 
"A request for proposals was published on Dec. 15, 2019, with proposals due by Feb. 15, 2020. Friends of the Marsh worked closely with parks, recreation and forestry," reads the report. The request for proposal outlined their objectives to improve quality in hydrology as well as recreation trails and habitat. 

About the Contributor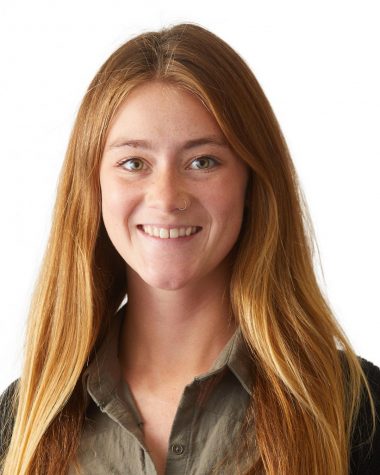 Carly Rundle-Borchert, Photojournalist

Year at UWL: 5th Year
PGPs: She/Her/Hers

Hometown: Bloomington, MN

Major: English with an emphasis in Writing and Rhetoric
Minor: Photography...